Meet Flint & Genesee's Business Owners
The Flint & Genesee Chamber of Commerce is a membership organization representing more than 1,200 businesses and affiliates. We also work with hundreds more each year through our Economic Development arm. That's a lot of business. It's also a lot of people. In recognition of the entrepreneurs and business owners driving our economy forward, we present FACES, a monthly Q&A series featuring our members and clients. If you've ever wondered who it is you're doing business with – or could be doing business with – in Flint and Genesee, here's your chance to find out.
Lorrie Sage, Owner, Special Occasions
If it weren't for a mishap at her daughter's wedding 13 years ago, Lorrie Sage may never have found her calling to open Special Occasions, a successful linen rental and event design company with three Michigan locations.
Christie Wong Barrett, CEO, Mac Arthur Corporation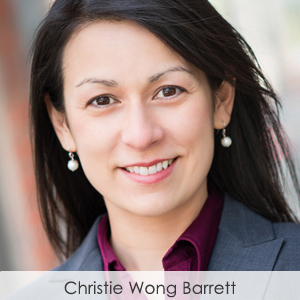 Christie Wong Barrett didn't plan to run a manufacturing company – but when she looks back at her career steps along the way, she isn't surprised.
Graduating from MIT with a chemical engineering degree, Hong Kong-born Wong Barrett presumed she'd always work in technical positions, like her first job at an Engineering & Construction company. But she soon discovered she was more fascinated with the company's business and investment decisions, so she took a job at a global consulting firm in Boston.
Matt Miller, Co-Owner, Miller Industries
When it comes to managing employees at Miller Industries – the Fenton-based holding company behind Performance Fabricating, FlexAir and MiReps – Matt Miller looks no further than his four children for inspiration.
"If I don't want to miss my kids' activities, I know my employees don't want to miss theirs," says Matt, who co-owns the group of manufacturing businesses with his brothers Chad and Mike, sister Jennifer, and father Tom.
Diana Phillips, Co-Owner, Knob Hill Bed & Breakfast
In 2011, a stately 1926 colonial home in Flint caught the attention of Diana Phillips and her husband, Allan Griggs. But it had been abandoned for years and needed work.
"We watched it sit on the market for six months and finally bought it," said Diana, an Ohio native who has taught physical chemistry at Kettering University since 1990. "Then we wondered what to do with it."
Check out these other Faces