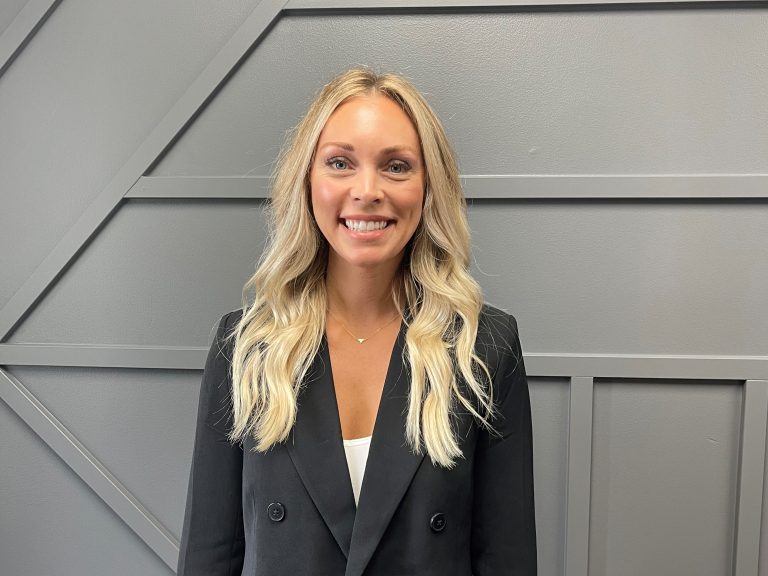 In October 2020, Nicole Goetz stepped into the role of president for VP Total Solutions, a staffing company based in Genesee County.
"Being with the company for 10 years, I felt like I knew the business well," says Goetz. "When the opportunity to take over and grow VP Total Solutions came, I jumped on it."
The first thing Goetz aimed to change was the business' location. The company, which was originally located in downtown Flint, was recently relocated to Grand Blanc as a push to be closer to clientele and staff.
"After being in Flint for a while, I realized that most of our customers came from Grand Blanc or south of there," says Goetz. "I felt Grand Blanc was a more neutral area for us to do business."
With Goetz's leadership, VP Total Solutions aims to continue to provide great service to clients and individuals looking for work.
What made you keep your business in Genesee County?
Mostly our internal staff. Most of our staff, including myself, live in the area and we wanted to make the location convenient to our employees.
What do you like about living in Flint & Genesee?
Having grown up here, I love the familiarity. As big as it seems, it still has a small-town feel.
What is your leadership philosophy?
The biggest thing I learned over the last year is that it's important to have the right people surrounding you. Positive attitude, teamwork and pitching in, especially at a smaller office, make all the difference.
Outside of business what do you like to do?
I enjoy the summertime and having my daughter out of school. We have a boat and love going out on the lake. I am also a foodie, so I love to eat.
Where do you spend time in the community?
I am very involved with my daughter's school, so I spend a lot of time there. But we also love hitting up restaurants, mostly in Grand Blanc but some in Fenton and Flint.
What has been the biggest benefit of being a Chamber member?
Jocelyn Rodgers, our brand manager and marketing specialist, is the one who works the closest with the Chamber, but I have noticed that anytime I give her an idea she is quick to contact the Chamber for help finding solutions or connections.
For more information on VP Total Solutions, visit vptsmi.com.