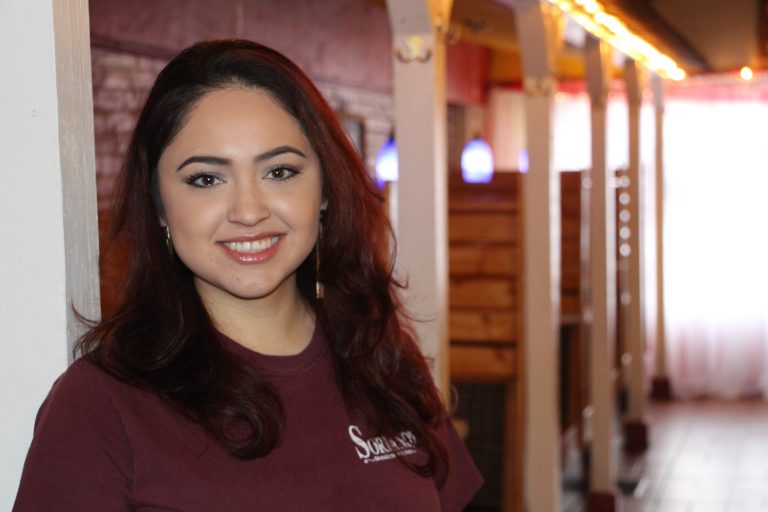 Erica Soriano started helping at her parents' restaurant in Grand Rapids when she was seven years old. After elementary school she would go straight to the restaurant – something she continued until her parents had to close their businesses.
"I had to look for my own job," says Soriano. "I started at an insurance place but quickly realized that wasn't for me. So, I got a job serving at Denny's. The staff would tell me I really knew what I was doing and that's when I realized running a restaurant was what I liked to do."
When the opportunity arose to open her own restaurant in downtown Flint, she jumped at the chance. Which ultimately, was the plan all along. Her parents brought up their children with the idea that they would one day take over the family business. While it didn't happen that way exactly, in July 2017, Soriano opened Soriano's Mexican Kitchen in downtown Flint.
"My parents dedicated their time to teaching us," says Soriano. "Not just what it means to work, but how to run a business. That way we'd never have to work for someone else."
Why did you open in Flint?
In Grand Rapids, there is a lot of competition. We wanted to start somewhere new. When we first moved to Grand Rapids, it was a lot like Flint is now, but it grew rapidly. We wanted the feel of a smaller city.
What was your opening like?
We were a bit nervous and rushed to open. Another restaurant occupied the space before us and we didn't want the restaurant to stay empty for long. But even though we moved quickly, the opening went well. We had good feedback and adjusted our menu as suggestions came.
How would you describe the area to an outsider?
We have great customers. People are always smiling and greet you wherever you go. I also like the surrounding cities, it creates a very diverse area.
What challenges have you experienced?
Adjusting to the move. Back home we had friends and family around. But we dedicate ourselves to our business. The customers have become our friends.
What is your business philosophy?
It is important to have a family feel to our business. We want our customers to feel welcome, and we treat them like they're our family.
How does your family fit into the business?
What are your plans for the future?
I wanted to start off small and get a feel for things, but once my siblings learn more about the business, we plan to expand.
What advice would you offer future entrepreneurs?
The experience can be overwhelming because there are a lot of things you don't know. But this is your business. Always stay positive and believe in yourself – even when things get hard. If you need help, there is a lot out there. You just have to ask. That is something I like about Flint. It's a community where everyone knows somebody.
For more information on Soriano's Mexican Kitchen, visit their Facebook page.