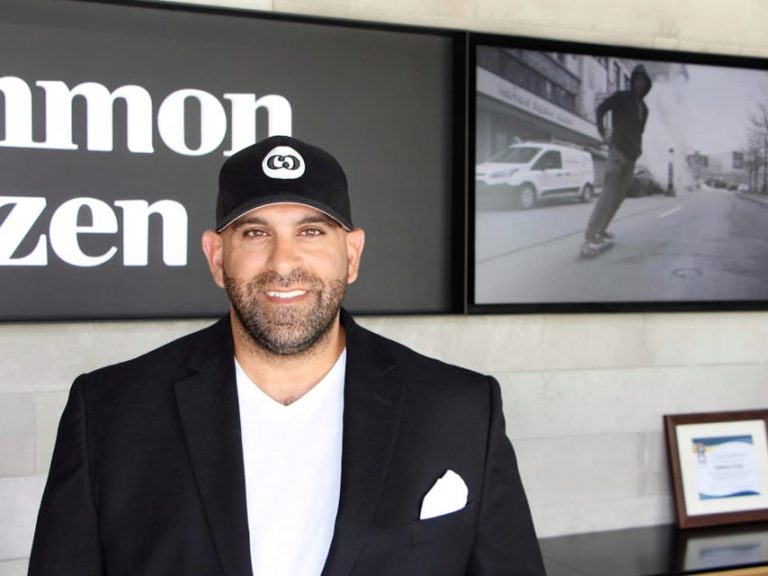 Common Citizen, a cannabis dispensary located in Flint on Averill Avenue, was built four years ago when the owners saw the direction Michigan was headed as it relates to cannabis. They realized they could be at the forefront of the new industry emerging in the state and went to work making their business a reality.
"One of my fondest memories was driving across the state with my partners speaking to municipalities, mayors and people who weren't ready for the conversation about having cannabis in their city," says Michael Elias, CEO of Common Citizen. "I didn't know if we would secure our licenses. So, when we finally did, I cried."
Today, Common Citizen has raised funds and secured 45 licenses – the largest number awarded in the state of Michigan. The journey hasn't been easy, but it is not unfamiliar to Elias.
"I spent 22 years in the healthcare field, so I am used to working through regulatory channels to get things done," says Elias. "The parallels between healthcare and cannabis are amazing. You stand at the door at Common Citizen long enough and you will see very sick people walking into this space."
The Flint chapter is the first location for Common Citizen with more to follow in Detroit, Battle Creek and Lansing.
Why did you choose Flint as your first location?
Because Flint deserves better. When I think of the renaissance that is going on in Michigan, my mind goes to Flint and Detroit. There are a lot of exciting things going on in Flint, and we believe the renaissance of Flint parallels the renaissance of cannabis beautifully.
How would you describe Flint and Genesee County to an outsider?
There are pockets of amazingness. The downtown core is a lot better than it was during my childhood days driving around here. I am excited about what is happening in this space.
What is it like working in the cannabis industry?
It's erratic. But I am used to that kind of chaos. Working in the healthcare industry, there is a lot of emotion and chaos that goes on. The amount of investment you put in not knowing if you're going to have access to banking or insurance – it's unlike any other business. Most businesses don't have to advocate and lobby for banking.
How do recreational marijuana laws affect your business?
For us to compete in the market, we must engage in recreational sales but at the end of the day, I still see a patient in that category. Because even though they don't fit the normal clinical diagnosis as a patient, most people in the recreational space are consuming to remedy a need such as sleep or pain management.
How does your business get involved in the community?
We are called Common Citizen. Our entire mantra is to change the game of how cannabis companies look. We want to be good stewards of the cities we are in and dedicate our resources and volunteer paid time into worthwhile community initiatives. We are working with Leigh LaForest from the Chamber to tease out those meaningful, high-impact community initiatives that I think will resonate with people in the community.
What advice would you give to new business owners?
Tell us more about the employees at Common Citizen.
Common Citizen hires staff that are not just residents of the cities we are in but also heavily involved in the communities we are in. Most importantly, they are themselves patients and have a deeply intimate, personal relationship with the plant. As a result, they are highly knowledgeable and consider themselves educators over being just a retail sales resource. This is incredibly important as Common Citizen's goal is to cater to the 88 percent of the population that does not currently consume today. We are designed to cater to the novice consumer and handhold them through the process. A typical interaction is over 30 to 40 minutes. This is a true competitive advantage.
What's next?
We are in the process of opening a manufacturing and R&D facility in Marshall, Michigan. We are also working on opening Common Citizen locations in Battle Creek, Lansing, and Metro Detroit.
For more information on Common Citizen, visit www.commoncitizen.com.
To read a recent opinion piece by Elias in the Detroit News, click here.