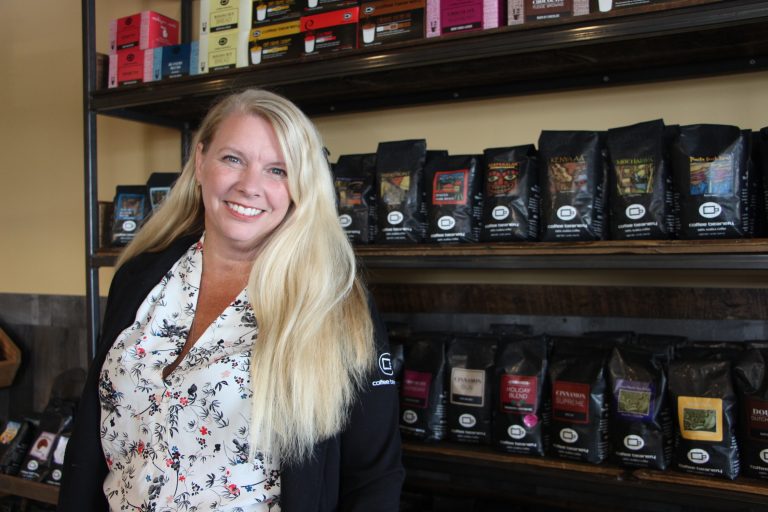 Laurie Shaw first joined her husband's family business, Coffee Beanery, working as the executive assistant for her mother-in-law JoAnne. With five children at home, the workload became overwhelming, so Shaw began to take on other roles in the organization like fundraising and marketing.
"At the time I didn't know what I was preparing for," says Shaw. "I was just going from department to department and improving things as I went."
Then, the business decided to adopt the Entrepreneurial Operating System (EOS) model, consulting with EOS Worldwide. During the consultation, the company was tasked to look at the business as if they were starting from scratch, removing any titles or family structures that were put in place over time. And with that, they made some big changes.
"JoAnne said, 'I want Laurie to be the COO.' And it made sense because I had been sort of running things behind the scenes already," says Shaw. "It was a little scary because I had never run a company before. But I knew I had a good group of people on my team helping me along the way."
Coffee Beanery has been in business headquartered in Flushing for almost 50 years with its corporate store on Miller Rd. in Flint. The local business franchises more nearly 75 locations throughout the US and 20 locations internationally and employs 50 employees locally at its headquarters and corporate location.
Why Flint & Genesee?
Genesee County is a wonderful place to have a business. There are plenty of other businesses here that work together and collaborate, and we are fortunate to be in Genesee County.
How would you describe the area to an outsider?
One of my girlfriends came into town recently and was pleasantly surprised that Flint wasn't just what you read in the news. We went downtown and saw the old buildings, the farmers' market and the culinary center. The area is full of Midwest people with good values and a high work ethic.
What is your business philosophy?
We want to enrich people's lives. It's the overarching theme in what we do. Enrich customers' lives with a great cup of coffee in the morning, enrich the people who work for us making sure they have a good work/life balance and enrich our leaders by maintaining a positive attitude in the work that we do.
Outside of work, what do you like to do?
I love to read; I have a book club with people from work – although reading the book is optional! It is a great time to get us all together.
How is Coffee Beanery involved in the community?
We have a great partnership with the Mott Culinary Institute, and I sit on their business advisory council. We just opened a location in the new Sloan Museum of Discovery, and it's been fun building that partnership. We also work with the Santa Run in the winter and Back to the Bricks Car Cruise.
Tell us about working with the Flint & Genesee Economic Alliance.
Working with them has been great, especially when it comes to our international locations. They have helped us understand what we can do and assisted in filling out paperwork and working with customs.
What advice would you give new business owners or budding entrepreneurs?
First off, do something that you love and are passionate about. Then, make sure you involve your family if you can because no one is more loyal and trustworthy. Start off with what you want your culture to be like and instill that within yourself and your leadership. And finally, anyone can do it!
For more information on Coffee Beanery, visit www.coffeebeanery.com.