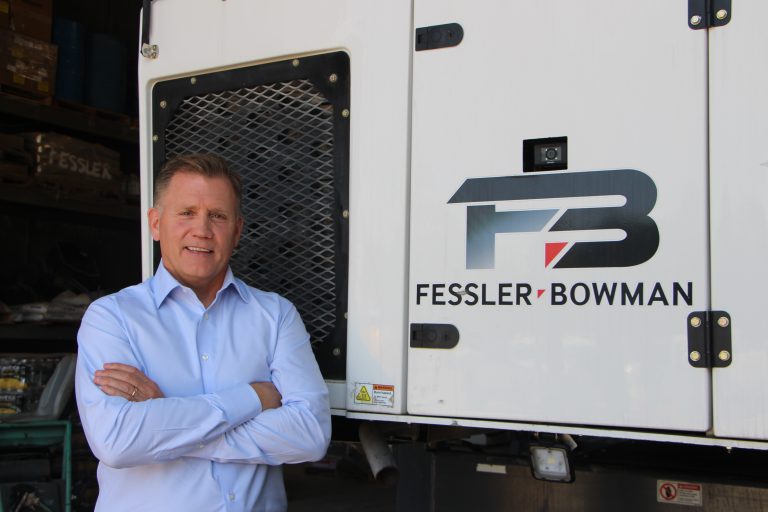 Fessler & Bowman, originally founded 60 years ago by Don Fessler and George Bowman, has evolved significantly over the years.  From its origins as a residential flatwork and basement wall contractor, the company underwent substantial growth and development under Jim Malenich, the current President and CEO. 
Malenich's journey at Fessler & Bowman began in 1995 as an estimator under Don Fessler's guidance. He quickly rose through the ranks, contributing to the company's expansion. He acknowledges the freedom and support given by the founders, Don and George, as instrumental in his professional growth. 
Based in Flushing (soon relocating to Grand Blanc Township), Fessler & Bowman embarked on its expansion journey in 2008, starting with a project in Shreveport, Louisiana. After successfully completing the project, they established an office there. Subsequently, they opened locations in Charlotte, North Carolina, Raleigh, North Carolina, and Nashville, Tennessee. 
Despite its expansion across various states, Malenich underscores the exceptional work ethic found in Genesee and neighboring counties as a vital reason for staying rooted in Michigan. 
"There is a group of people here who all come from the same mentality of grit and relentless commitment," says Malenich. "When we bring people up from the southern counties, they're amazed by the work ethic in this area." 
This is one of the main reasons why Fessler & Bowman chose to stay in Genesee County when looking to expand.  
Malenich's affection for Genesee County is evident. 
"The big reason is I love Michigan, and I love our little slice of Michigan," says Malenich. "It's because we have worked in every state east of the Mississippi all the way down to Louisiana, and Michigan has the best and most talented workforce we've come across." 
You said you love this "slice of Michigan," how would you describe Genesee County to an outsider?
Our county is very community-minded and community-driven. I was born and raised in Clio and lived there for many years, and we moved out to Fenton in 2015. Between the two places, both have the same community mindset.  
What is your business philosophy at Fessler & Bowman?
I refer to our personnel as team members, rather than using the term 'employees'. We have core values at Fessler & Bowman, and my favorite is team success. Our passion is, "Building successful relationships that last," and when people think of that they think from a client base, however, it's essential to recognize that success is a two-way street, and we are all each other's customers as well. Regardless of whether you're a team member, partner, or vendor, this principle remains true. 
How is your business involved in the community?
Fessler & Bowman actively engages with the community through various initiatives, including hosting regular blood drives, contributing to organizations like Whaley Children's Center and the Food Bank of Eastern Michigan, and participating in events such as the Big Dig in Livingston County. 
We also take part in the annual Women in Construction Week, organizing offsite events for our women team members to promote professional development and networking opportunities. 
How else do you support your employees?
In terms of employee support, I take pride in the company's recent investment in its human resources team. With a growing HR department and a focus on workforce development, Fessler & Bowman is committed to nurturing its team members' growth. We provide competitive benefits, a living wage, healthcare packages, and a pension plan, emphasizing that these are not just jobs but long-term career opportunities. 
What advice would you offer other business owners or those looking to start a business?
To sum it up, my advice to other business owners is about the power of building the right team. Once you surround yourself with the right team members, your potential becomes uncapped," he says. The company believes in the principle of "delegate to elevate," allowing for greater success both individually and as a team. 
For more information on Fessler & Bowman, visit fesslerbowman.com.