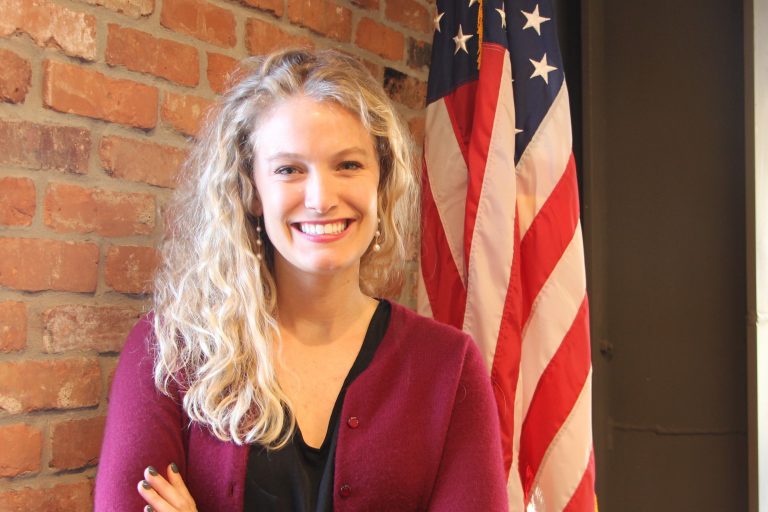 In 2013, Grace Peabody graduated from Michigan State University Eli Broad College of Business with a degree in Marketing and Entrepreneurship. It was then that she and her father Jim decided to go into business together.
"I never thought I'd be in insurance," says Peabody. "It's something you kind of fall into and then you love it."
Six years later, the business had grown exponentially. With its first location in Holly, Peabody Insurance Inc. quickly outgrew its space and eventually moved to its current location in Fenton's Industrial Park.
Although the business has been open for six years, Peabody Insurance's legacy spans over a century and the business of insurance still runs through the Peabody family's blood.
"Two out of my three sisters are involved in the industry. One in Chicago, one in Lansing and I am here locally," says Peabody. "It's funny, a lot of our dinner conversation topics will be around the larger insurance environment."
What drew you to insurance?
I like that you're handling risk. Any decision made you're weighing the risk and the rewards. We work with our clients to not just sell them an insurance policy, but we look at the risk they have in their lives and decide if we can transfer it, reduce it, or if the client can afford to assume some of that risk. It's all very interesting.
What challenges have you overcome in your business?
The biggest challenge for me is being so new. I took on a leadership role quickly, and I do a little bit of everything from insurance, to human resources to finances. Much of the time I feel like I am learning and leading at the same time.
What is your business philosophy?
Better before cheaper. Whether it's the product we're providing to our customers or benefits we provide to our team, we always aim to provide a quality product or service.
How would you define your company culture?
How are you involved with the community?
I am involved with the Westran Insurance Scholarship Foundation, which provides scholarships to students interested in pursuing a career in insurance. I am also a board member for the Crim Fitness Foundation.
Within our team, we have the past president of Habitat for Humanity of Genesee County and the past president of the Flint YMCA.
Where are your favorite places to eat and shop in Flint & Genesee?
I was born and raised in Fenton and the number of restaurants that have popped up in the last couple of years is super exciting. On Sundays, I usually grab something to eat at Crust. I also like to go to downtown Flint. Shift has great clothing and you can always find a fun place to grab a drink and maybe run into someone you know.
What are your goals for the future?
My goal is to keep growing sustainably. There are many changes happening in the insurance market with auto reform, and we look forward to being a part of this new Michigan program. As the insurance market changes I'd like us to grow within the Genesee market as well as greater Michigan.
To learn more about Peabody Insurance, visit peabodyinc.com.