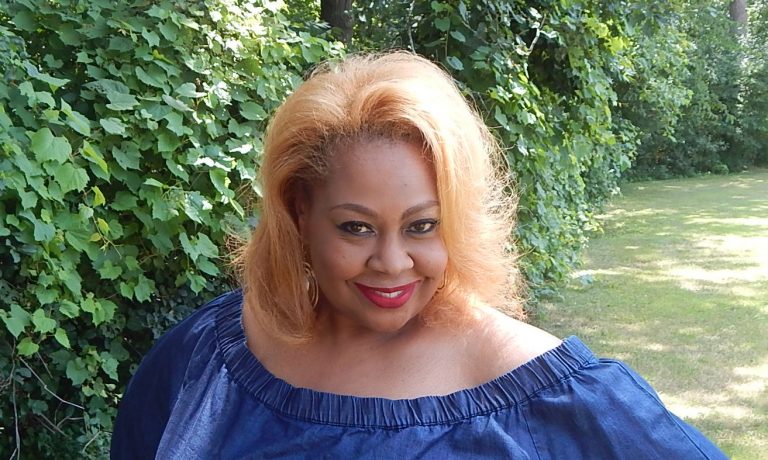 Approximately 25 years ago, hairstylist Angela Fox received a request from a longtime client that changed the trajectory of her career. Fox's client had begun to lose her hair and she didn't have the means to go through traditional routes such as hair restoration surgery to fix her problem. So, she pleaded her case to Fox.
"She said, 'You got to do something,'" says Fox. "So, I flew to Orlando then to Chicago and I began to learn the skills I needed for hair restoration and then I build upon that."
After that, Fox found her niche and since then she has helped many others find confidence in their hair – something that brings her joy still today.
"I have great memories of seeing smiles on my clients' faces when I am able to give them a hairstyle that makes them feel good," says Fox. "It may not be what they used to wear, but I will fix their hair or design a wig that puts a big smile on their face. That makes me feel good."
Since 2003, Fox has been specializing in helping clients who suffer hair loss through her studio. Recently she has downsized to a one-woman operation, but she is still giving clients a new sense of confidence.
What kind of clients do you see at your studio?
I am open to anyone! When someone comes in and needs help, I don't care if they are a man or a woman or someone who is transitioning – it doesn't make a difference to me as long as they want to feel beautiful.
How do you get involved with the community?
For a long time, I volunteered with the American Cancer Society, helping people with hair loss due to cancer treatment. I also work with individuals coming out of prison to get them ready for re-entry into the workforce. Right now, I don't work with any organization in particular but if someone calls me and has a need, I will help them.
What has been your proudest moment?
A memory I will never forget is the first time I had to shave the head of a seven-year-old girl. She had cancer and her family told me they couldn't bring themselves to do it. I was happy to be there for the family.
Why did you decide to open in Flint Township?
I love the area and my son, at the time that I first opened, was going to school right down the road from my business. I also liked being in the middle of everything. I am close to downtown Flint and Grand Blanc and being right off the expressway my place is easily accessible for those traveling to see me.
How would you describe Flint to an outsider?
I would say it's small but mighty. We are resilient people. I travel so much teaching or going to hair shows, and I am always happy to come back home.
How did the pandemic affect your business?
When it first hit, I was devastated. The government shut down my business immediately and it stressed me out. I started filling out grants and taking out loans but was worried I couldn't pay those back. The vaccine has given me a little hope that we can go back to normalcy. But I am still standing and as long as I am here, there is still hope.
Where do you like to shop, eat or spend time in Flint & Genesee?
I am everywhere, whoever has the best food or selection. I love to support our area, Flint city and Flint Township. When it comes to my favorite places, I like Hong Kong Buffet and La Familia.
What advice would you offer other business owners or future entrepreneurs?
Consistency. Have a plan, work from your plan and be consistent. If you start something, you can't put it on the back burner. Also, have six months to a year of savings before you start a business.