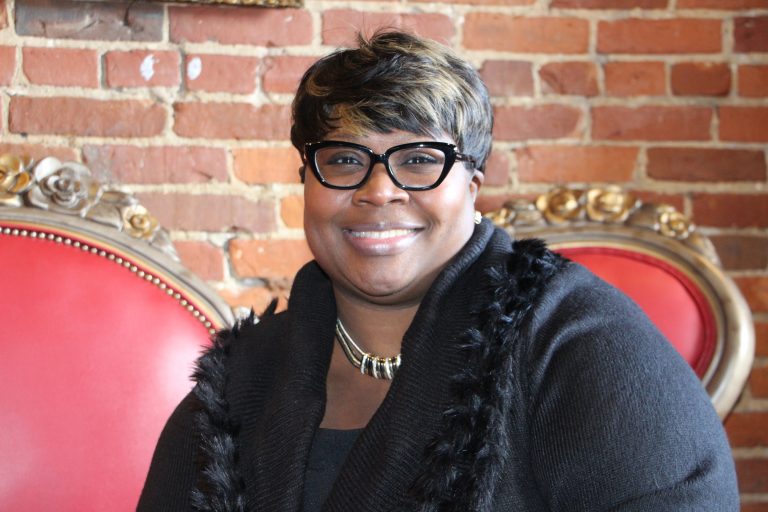 Mary Webber realized early on that she had a passion — and talent — for teaching, inspiring and motivating people.
"When I was teaching business at Louisiana State University-Shreveport, I invited one of the directors of the Small Business Development Center to speak to my class," Webber says. "He arrived earlier than I anticipated and sat in on my other class. He was so enthused by the lesson that he offered me my first consulting role."
That experience prompted Webber to start L & R Human Resource Consulting – a small business providing assistance in employee relations, management training, recruitment and more. A few years later, she was recruited to come to Michigan for a different job and, in the process, put her business on hold.
"In that position, I met some auditors and state workers that asked me if I did consulting on the side," says Webber. "I thought, 'What I am doing for this company, I could do for myself.' So, I built L & R in Michigan, and am so grateful that I did that."
Tell me about a mistake that you made and what you learned from it.
Once I provided a service for a business and I didn't invoice them initially. I verbally told the person what I would charge them, and I went ahead and provided the service. When I didn't get payment for the services rendered, I followed up on it. They told me they thought that my service was part of the consultation.  That taught me to do everything up front, make sure I invoice first and let the client know when I am doing a consultation and when I am not.
How would you describe Flint & Genesee to an outsider?
It's a hometown kind of place. I am a Louisiana girl from the south, and I am a thousand miles away from that southern living. Flint is one of the most hometown, southern-feeling places that reminds me of my birthplace.
Who inspires you?
My husband and two adult children inspire me – especially now that I am in my last semester of law school. They motivate me with the simple reminder, "You can do this." It has been challenging to run a business, write a book and attend law school. They motivate me and I do the same for them.
How do you plan to use your law degree?
I'd like L & R to be a one-stop shop in HR consulting. I don't want people to come to L & R for the strategic side of HR, and then get advice on employment law somewhere else.  I want L & R to be a full-service resource for my clients.
In what way does your business give back to the community?
I volunteer with agencies that help the homeless. I help them work on their resumes and practice for job interviews. My goal is to give tools and strategies that will boost their confidence when they walk through the door for a job interview.
Why is that important to you?
Outside of your business, what do you like to do?
I love connecting with my family. Not just my immediate family here, but with my parents in Louisiana. There is not a day that goes by, if I can help it, that I don't call and speak with my parents.
I also like to play my E flat alto saxophone. I love being in my moment of peace with my saxophone.
Where do you like to go out in Flint & Genesee?
Miller Road has been my go-to place for getting together with my family. Outback is one of my favorites. Also, Texas Roadhouse. I have date night with my husband every Thursday and it is always Texas Roadhouse.
To learn more about L & R Human Resource Consulting, visit lrhumanresourceconsulting.com or call 810-584-7402. Interested in learning more about Webber's story? Her book, "Miracles Still Happen… Trust Me," will be available soon through Barnes & Noble and Amazon.