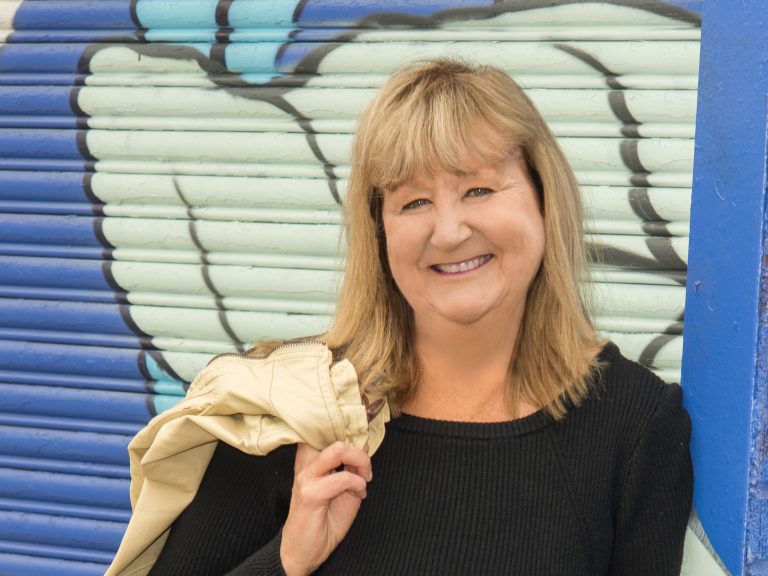 Four years ago, Jackie Berg saw a great market opportunity in Flint.
At the time, she says, there was a lack of reporting on positive stories about the community. That prompted Berg, also the publisher of TheHUB Detroit, to expand coverage to Flint with a new publication – TheHUB Flint.
"I think Flint is the next Cinderella story of the United States," says Berg, owner of Bridges Communications Group, Inc. "It is going to be a remarkable success story and I am really happy we have a vehicle to cover its resurgence and be part of it."
Initially, TheHUB started as an insert in more than 10 minority-owned newspapers throughout the state. It carried a message of hope and healing with a focus on health and the general welfare of the community.
In 2016, Berg launched TheHUBFlint.com and began circulating a monthly print version. Since then, the focus of the news source has largely shifted towards community and neighborhood economic development, with a focus on Flint's rising entrepreneurial class.
Developing relationships with the residents of the city has played an important role in the evolution of TheHUB Flint and Berg prides the publication on giving new voices a chance to tell their stories.
"I am proud TheHUB Flint was one of the first publications to recognize our city's many black-owned businesses, its growing base of young entrepreneurs and related fashion culture," says Berg. "Many of them tell us they got their first coverage in TheHUB Flint."
A recently transplanted Flint resident, Berg believes in the community and sees hope and opportunity in the city that continues to grow.
As a new resident, what drove you to move to Flint?
I saw Flint as a place to call home and a great place to invest. Flint was recently named one of the most affordable cities in America. It's more than just affordable housing that drew me here. It is about the quality of the housing stock available. It's about the environment. There are authentic communities that have been creating their own unique characters for decades. That attracted me to Flint.
Here, you see longstanding relationships, so when new relationships are formed they become lifetime relationships. That is particularly important for someone looking to put down roots.
How would you describe Flint & Genesee to an outsider?
Flint and Genesee County offer tremendous growth opportunities. There is this excitement and energy and a pioneering spirit in the community, which is moving beyond crisis into development. Flint is on the comeback and we are so pleased to be a part of it.
What challenges have you faced along the way?
The biggest challenge is the changing media landscape. Publications have morphed from print to digital, which can be challenging when you serve a segment of the community that lacks consistent Internet and mobile access. That means you must be exceptionally good at creating custom content for each of the channels versus replicating copy across platforms.
What is your business philosophy?
We are committed to one philosophy – do the right thing. It is as simple as that. Today, with profit margins eroding in the media, it is tough to meet your bottom line. There is a real tug and pull about what a publication is willing to do to stay in business.
TheHUB Flint is a mission-based publication that promotes inclusionary development. It is here to educate and elevate the community. We want everyone to be successful and profit from its economic resurgence.
What do you like to do when you are not working?
I love walking through the Flint Cultural Center and around Mott College. It gives you a chance to see the beauty of our community and the changing landscape.
Where do you like to shop in Flint & Genesee?
To learn more about TheHUB Flint, visit thehubflint.com.
For more FACES of Flint & Genesee profiles, visit flintandgenesee.org/FACES.