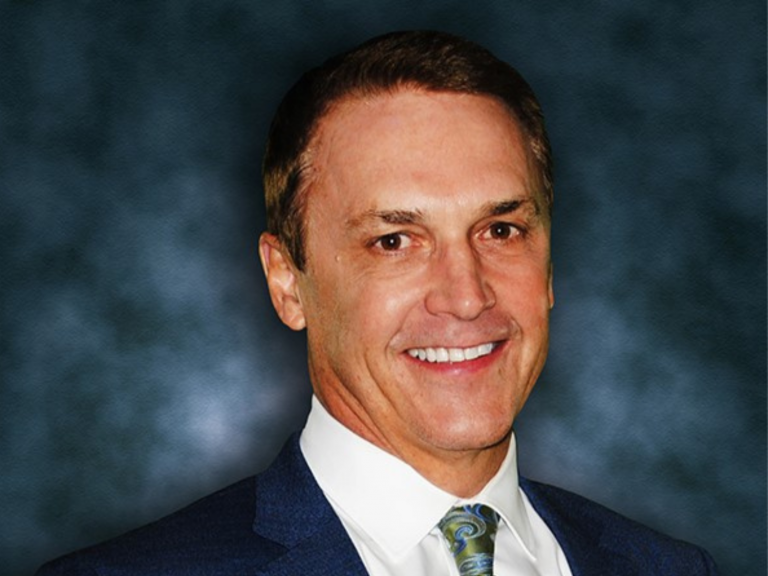 In the late 1980s, Dr. Randy Hicks and Dr. David A. Strahle were doing residency together with Michigan State University Flint Area Medical Education. After Dr. Strahle finished his residency, he started what would become Regional Medical Imaging (RMI) in Flint. Three years later, when Dr. Hicks completed his residency, he joined the practice and after 37 years, it continues to grow.
"One of the biggest challenges we saw when it came to imaging during our residency was the divide between the hospitals and outpatient world," says Dr. Hicks. "We wanted to make imaging available to patients outside of a hospital."
Today, that dream has become a reality. RMI now operates nine branches in Genesee, Oakland and Wayne Counties, with 250 employees locally.
Even with this level of success, the journey continues to be rewarding for Dr. Hicks, who has run RMI since Dr. Strahle retired. He's continuing to help people take control of their lives through screening and detection.
"My greatest memories are around the women I helped take care of and the changed lives of the people we've helped survive breast cancer," says Dr. Hicks. "It's very rewarding to wake up and go to work to help people."
As a Genesee County transplant, Dr. Hicks has worked to insert RMI into the Flint & Genesee community and continues to grow the business in the area.
Why open in Flint & Genesee?
We had a strong desire to bring new technology to the area. Radiology is an explosive field and to keep up with that you must be able to purchase equipment and study new tools. We were able to do that and bring this new tech into the area to take care of people.
As a transplant, how would you describe Flint & Genesee?
I love Genesee County because it is uniquely positioned in the state to be able to access most places. We can get to Traverse City in three hours, and we can travel out of the Flint or Detroit airport with ease. I love the area for what it brought to my family in terms of education and our business.
What is one lesson you have learned while leading RMI?
One of the biggest lessons I learned is that you must take care of your employees. With 250 employees, many that come from families with children, I had to learn to step back and give people the opportunity to work, develop and have a family life.
What is your business philosophy?
Our motto is, "Our Family is Taking Care of Your Family." In today's world, there can sometimes be the attitude of, "hurry up and push them through." We slow down and take a breath and figure out what we are dealing with so we can treat people how we would like to be treated.
Outside of business, what do you do?
I am a maple syrup farmer. Everyone loves it – I give patients and employees the maple syrup we produce. In the summer, we go up to our home on Torch Lake. We love getting out on the water.
How is RMI involved with the community?
We partner a lot with the hospitals in town and try to develop programs to support them. We help Hurley with its breast cancer navigation. We support community members through the Empty Pink Chair and the Change Your Oil Change A Life campaigns, which raise money to help pay for medical services for those in need. We help with Hurley's Pinkpolooza night. We also work with Making Strides and connect with the cancer centers at other area hospitals.
Where do you like to shop, eat and spend time in Flint & Genesee?
When we go out, we usually stay in Grand Blanc. We love Da Eduardo's North and Italia Gardens. Taboon is one of my favorites, we have one in Grand Blanc and one right next to my office in Flint!
Why did you decide to become a Chamber member?
The camaraderie and having the opportunity to stay up to date with what is going on in the business world with other local businesses.
What advice would you offer other business owners or future entrepreneurs?
One of my driving goals was to own my own building. It gives you pride of ownership and pride in your building and landscape. Most people are driven by revenue, but it is important how your day-to-day operation looks. Your building reflects you and by owning your building you are making that an extension of you.
For more information on RMI, visit rmipc.net.