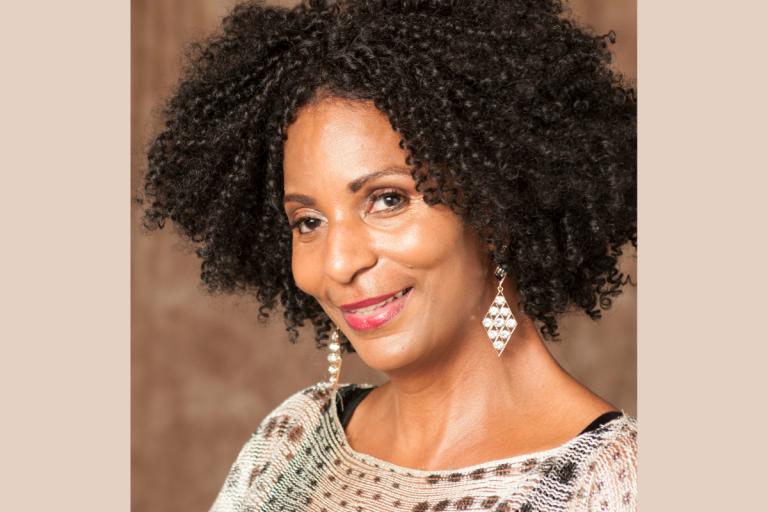 In 1996, Corinthian Carouthers was inspired to go to cosmetology school to save money. With a love for fashion and beauty, Carouthers realized she was spending too much on beauty services for her and her daughter, Corinthian II.
"I had an 'aha' moment that I could go to beauty school and save money performing services on myself and my daughter," says Carouthers. "In school, I went above and beyond the call of duty, and the owner eventually asked me to come back as an instructor."
When Carouthers started working as an instructor she took on a lot of duties at the school. She ordered inventory, taught classes and worked at the front desk. After she graduated from her instructor classes – for which she now holds an unlimited cosmetology instructor license that allows her to teach all facets of the beauty industry. In 1999, the opportunity came for her to open her own school. Creative Hair School of Cosmetology opened in Mt. Morris Township and recently moved in 2018 to a new location on Miller Road in Flint Township. With that change of location, Creative Hair School was able to service a more broad range of students and clients.
Opening her school in Flint was an easy decision for Carouthers.
"I decided to open a school because there was a need," says Carouthers. "Everyone wanted to own or work in a salon, that wasn't my goal. Being able to run someone else's school, I knew I could do it on my own."
Carouthers, who is a graduate of the Lead Now Flint & Genesee program through the Flint & Genesee Group, is a proud member of the Flint & Genesee Chamber and notes being recognized as Minority-Owned Business of the Year at the 2019 Art of Achievement Awards as one of her proudest moments
"It was an honor to be recognized by the Chamber," says Carouthers. "Going through the Lead Now program helped me develop both personally and professionally, and become a better leader."
Creative Hair School of Cosmetology offers four programs: A traditional cosmetology licensing program, a natural hair program, an esthetician program and a manicuring program.  The school, which Carouthers owns with her son and daughter, has six employees.
What are the unique aspects of your school?
Our natural hair courses are what make our school different. When I attended beauty school, they did not teach us about braiding or weaving in extensions. We are also the only school in the area that has a natural hair program.
Have you seen success in the students that go through your programs?
Yes. That is one of the things I am very proud to see. When I drive around and see many salons open as a result of attending Creative Hair School, graduating and going to state boards and becoming licensed, it keeps me inspired and excited and shows me it is all worth it.
How would you describe Flint & Genesee to an outsider?
It has a lot of opportunities, but you have to be the type of person who goes after what you want. You can't wait for it to come to you, but if you are a go-getter there is opportunity here.
In business, what are you most excited about?
There are two things. One, having dedicated faithful staff and seeing students win and loving what they do. Two, my two children, Quintin and Corinthian II, for being business savvy, and for the love and impact they are making in the lives of the students in the community. I am grateful to be able to pass the legacy down to them knowing that things will carry on.
What is your personal philosophy?
My philosophy has always been this, "Beauty will never go out of business."
At the school, we go by a creed every day: "Today, I embrace this journey, this is my season, this is my time. I cool my mind, channel my heart and let it flow through my hands as they dance and create. The world is my canvas, and this is my time."
Outside of business, what do you like to do?
Reading, meditating, listening to soft jazz music, tap dancing, and attending my children's step classes at Level Fitness Studio at Berston Field House.
What advice would you offer other business owners or future entrepreneurs?
Focus on what you want to do and be passionate about it. Choose something that if money wasn't a factor you could sleep, eat and breathe that industry. My children and I have made tremendous sacrifices, and we could have closed a few times but our passion for what we love doing keeps us going.
Where do you like to spend your time in Flint & Genesee?
I like attending Chamber of commerce meetings and luncheons. I like attending dance classes at Berston. I love the newly renovated Flint Public Library to sit with a good book on business, health or beauty in my downtime.
For more information on Creative Hair School of Cosmetology, visit www.creativehairschool.com.