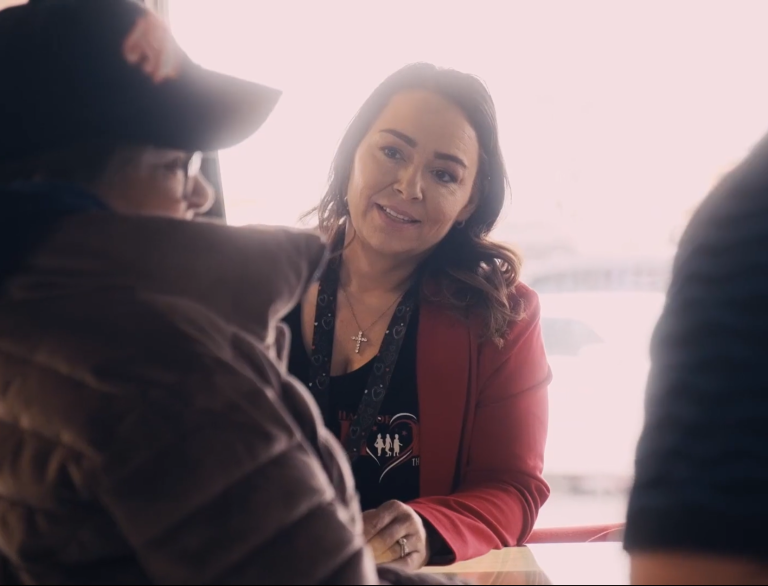 When the COVID-19 pandemic hit, Tiara Blassingame, a 20-year educator, knew that all students were going to experience setbacks, but that Flint students were going to be hit even harder. So, in 2020 she launched Hand of Hope – FLM, a nonprofit whose mission is to help disadvantaged families and youth reach their full potential.
Over the past few years, Blassingame and her team have been able to run summer programs through the organization, but realized they didn't have the capacity to make the impact they wanted.
"In November, God gave me a vision to open a thrift store to help fund the work," says Blassingame. "Once I was given the vision, we partnered with the Michigan Small Business Development Center and started planning behind the scenes."
After a few months of searching for a location, Blassingame found an opening in the Riverfront Optical Plaza on Miller Road in Flint. With an amazing opportunity to sub-lease, and a sizable donation, Hand of Hope was able to open its thrift store in May of 2023 because of the kindness of Riverfront.
"We couldn't have asked for more support," says Blassingame. "Once people heard about our mission being funded by the thrift store, it became a hub for donations. We've been able to turn the products we receive over for affordable prices."
With the profits, Blassingame says Hand of Hope will be able to fund enrichment programming and academic support services to help students going into third grade, which they hope to follow and support until they graduate from High School.
While running your business, what has been your favorite part so far? 
Being able to show the love of God to our customers as they walk through the door. Our motto is, "We're blessed to be a blessing." Being able to serve the needs of the community and meet the needs of their families during a challenging time of inflation, has truly been an honor.
What are some bright spots you see in Flint? 
I think we have a number of caring organizations that are trying to have an impact such as Big Brothers Big Sisters and Berston Field House. The C.S. and Ruth Mott Foundation is also huge advocates that have a great impact in the city!
What is your business philosophy? 
Overall, the concept is being blessed to be a blessing. Serving the community in many capacities and walking in our calling to help youth walk in the fullness of who God has called them to be.
Outside of business and nonprofit, what do you like to do? 
I have two beautiful daughters and an amazing husband, who keep me pretty busy. My girls are part of the catalyst driving me to do for young people, by seeing the real impact of planting continual seeds of greatness to help them reach their full potential.
Why did you decide to join the Flint & Genesee Chamber? 
As we were embarking on our Grand Opening, we were in talks with Flint Township, and Tracey Tucker was kind enough to recommend it. Gail (Garrison) and her team were great! We were able to plan a ribbon cutting in a week and since then the Chamber has been very great and supportive.
For more information on Hand of Hope, visit www.HandofHopeFLM.com.