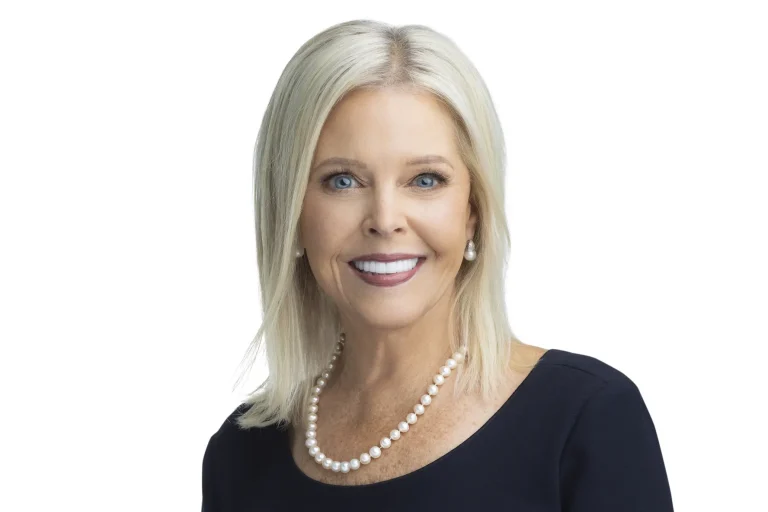 Sherri Stephens' path to leadership has been unique, especially in her profession. When Stephens graduated high school, she planned on attending the University of Michigan-Flint to pursue education, like her parents. However, when she was hired by an investment advisory firm her life path took a turn.  
"I didn't know about Wallstreet or investment," says Stephens. "I started as an intern and then became an assistant due to my boss' encouragement. He encouraged me to take business classes and became my mentor." 
Stephens ended up changing her degree to business, got licensed as an advisor, and started her career in wealth management. When she first started, there were no other women that she worked with in her industry.  
"Unfortunately, there are still fewer than 25 percent of women in this profession," says Stephens. "We are a nationally recognized, very successful firm which is helpful when encouraging other women coming out of college to see the possibilities." 
Helping women learn about this career pathway is very important to Stephens, who helped found a nonprofit called the Women's Leadership Alliance with a small group of other women and raised $1 million to build programs around mentorship to try and move the needle of attracting women to the profession.  
In 1994, Stephens became president of the wealth management company after her mentor passed away suddenly at the age of 54.  
Stephens Wealth Management Group employs 13 people in Flint with affiliate offices in Dexter, Michigan and Tampa, Florida.  
Why did you decide to go into wealth management?
I attended a meeting with my mentor and what stuck with me the most, the reason I stayed, was the importance of trust and how he was helping people plan for retirement, college for kids, or building a business, the impact of the advice was evident. They would say, "Because of you, I am able to…" put kids through college, be out of debt, retire, take that trip. Ever since that time, I thought I can still be an educator, still make a difference in people's lives, and have a career that I love.  
What has been one of your favorite memories while running the business?
The fact that we can make a difference in people's lives. When someone says, "You've helped me retire comfortably and my kids and grandkids will be okay," that is a very proud moment. There have been along the way, particularly vulnerable women, who have been the subject of financial elder abuse. Someone has taken advantage of them, and we can and have been the voice for vulnerable people. It has been gratifying to know that we have been able to stop significant financial loss.    
Why did you decide to stay in Flint & Genesee?
This is where I grew up. I went to Davison High School and the University of Michigan-Flint. I'm very involved in the community – I've had leadership roles with the Community Foundation of Greater Flint for over 20 years, I am on the board of trustees at McLaren Flint, and I participate on the school of management advisory committee for UM-Flint where I also funded a scholarship for the advancement of wealth management. We care deeply and will do our part to help this community thrive.  
What is your business philosophy?
Living our values of integrity, excellence, innovation, collaboration, and community consciousness. 
Why did you decide to join the Flint & Genesee Chamber?
I think the Chamber is a really important place to make connections.  
What advice would you offer other business owners or future entrepreneurs?
First and foremost, go for it. I never envisioned myself being a business owner, I fell into it. But now I can't imagine any other way. Find a mentor or people willing to help and give advice. Finally, be in a good financial position and have a safety net.    
There are programs at places like UM-Flint for entrepreneurship and the Flint & Genesee Chamber has lots of resources that can be very helpful for startup business owners. 
For more information on Stephens Wealth Management Group, visit StephensWMG.com.