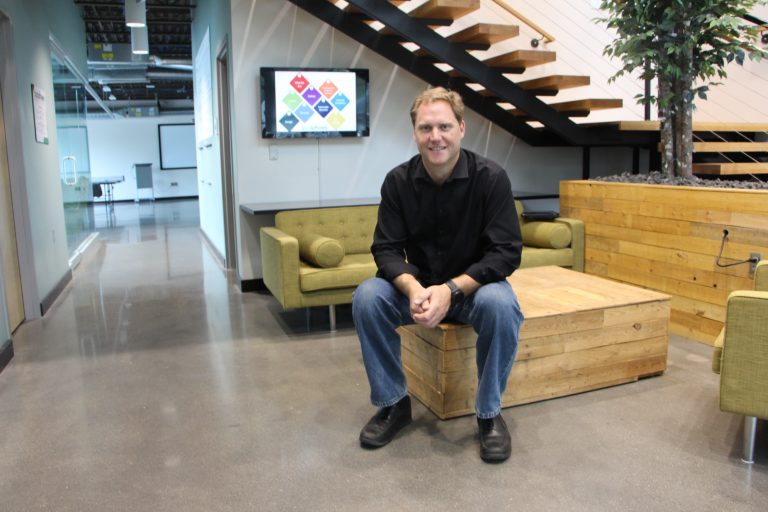 Derek Sommer always knew he wanted to own his own business. While studying computer science at Western Michigan University, he began researching what it would take to work for himself.
After graduating, Sommer took contract jobs to become more well-rounded and establish relationships in his field. Three years later, and just weeks away from welcoming his son into the world, Sommer launched Spud Software in his basement.
"What I loved about being self-employed was having the opportunity to start different projects," says Sommer. "Starting my own business, I was able to keep the variety."
In the beginning, he worked through the night, caring for his newborn so his wife could rest. Eventually, he was able to hire employees and move out of his basement. The business continued to grow and in 2015, Spud Software moved into its new 9,500-square-foot headquarters in Grand Blanc Township.
Below, find out what it took for Sommer to follow his dreams and build a successful business in Genesee County.
For more information on Spud Software, visit spudsoftware.com. To learn more about Lucky Day Animal Rescue, visit luckydayanimalrescue.org.