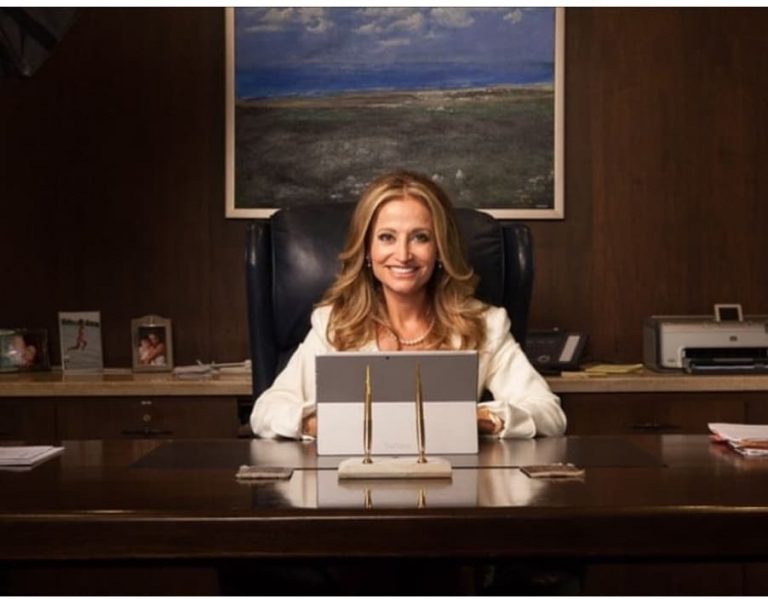 About 25 years ago, Manal Saab was working for MetroHealth Medical Systems in an impoverished, but familiar, neighborhood when she was jumped by a group of young people.
"I was too comfortable because I knew the community," says Saab. "I was surprised it actually happened to me."
She was about eight months pregnant at the time, stopped at a red light in her unlocked vehicle heading home from work. They surrounded her, took her things and ran off. But not before one of them caught a glimpse of her name tag and recognized who she was. She made eye contact with the man and told him that if he came to her office the next day with his friends and her things, she wouldn't alert the authorities about the incident.
The young man came back the following day alone with her empty purse. Realizing the progressive step the man had taken, she decided to give him a job. This small opportunity forever changed the course of this man's professional life. He ended up holding a key position in her office and obtained a master's degree through the hospital's college repayment program.
"Everyone needs a chance," said Saab. "Some people take it and realize the opportunity, but unfortunately some don't. It's unfortunate because when one person makes it, they can uplift an entire community."
Saab has carried that mentality with her throughout her career and has brought her love for community outreach to her position as CEO of SGCS, which provides professional staffing and talent development services in the automotive, construction, safety, industrial and engineering industries. SGCS excels in contract labor, recruiting, professional staffing and talent development.
What is your philosophy?
We have a motto in our household, "You take to make a living, but you give to make a life."
How do you give to make a life?
My passions are grounded in my civic work. On a local level, I volunteer as a trustee of the Community Foundation of Greater Flint. While on the state level, I was appointed by the Governor to chair the Commission on Middle Eastern American Affairs for the State of Michigan.
Nationally, I have served on the board of ALSAC/St. Jude Children's Research Hospital for the last two decades. It has grown to become the number one medical charity in the United States, finding cures and saving children's lives, sharing their research and scientific discoveries with the rest of the world. My passion continuously grows for the Flint community and the causes I'm committed to.
What is it like to be a woman in a traditionally male-dominated workforce?
More of the reason to set higher expectations and lead by example. Live daily your expectations.
How so?
My favorite thing is talent development. I focus on three areas: local talent development, development and empowerment of women, and immigrant talent development.
Tell me about SGCS.
It was born out of the Sorensen Gross Construction Company to satisfy a new method of servicing our client, GM, who wanted to engage in a different method of construction delivery and in this case it is to do program management, equipment installation oversight, safety oversight and general construction management. SGCS understands that an engaged and talented workforce is key to program success; using established best practices, we provide the highest management and personnel services to clients throughout the United States, Canada and Mexico. We add value to all elements of a project with a variety of professional staffing services including but are not limited to, contract labor, recruitment and talent development.
How would you describe Flint and Genesee County to an outsider?
One of the most underrated communities in Michigan. We have a cultural center that is the envy of much bigger cities. Access to great healthcare and schools, University of Michigan and Kettering and Mott.
Where do you like to eat, shop and spend time in Flint & Genesee County?
We enjoy the cultural center activities and downtown Flint boutiques, and eat at Redwood Steakhouse and Brewery, 501 Bar and Grill and Cork on Saginaw in Flint. We also live in Fenton and enjoy downtown Fenton restaurants like Sagano, Ciao, Andiamo, Crust and The Laundry.
How do you handle mistakes?
What advice would you give to current business owners or entrepreneurs?
Don't think the impossible exists because that's how it's defined. The impossible is there for you to make it possible. Recognize opportunities and don't burn any bridges because you may have to cross them back. When presented with options – try to take them all.
For more information on SGCS, visit www.sgcs.net.