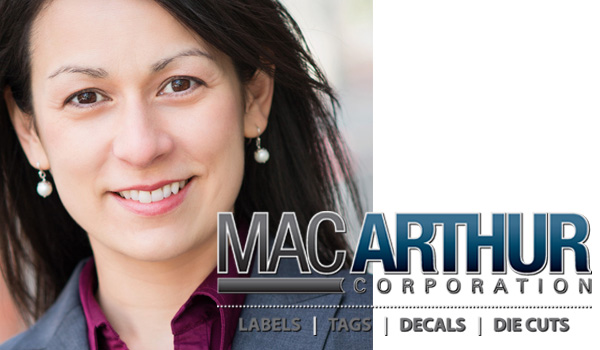 Christie Wong Barrett didn't plan to run a manufacturing company – but when she looks back at her career steps along the way, she isn't surprised.
Graduating from MIT with a chemical engineering degree, Hong Kong-born Wong Barrett presumed she'd always work in technical positions, like her first job at an engineering and construction company. But she soon discovered she was more fascinated with the company's business and investment decisions, so she took a job at a global consulting firm in Boston.
"I loved the analytics, planning and problem solving in business consulting, and my mentors convinced me to get an MBA," said Wong Barrett, who graduated from Northwestern University's Kellogg School of Management in Chicago where she met her husband, Tom Barrett. Yet she couldn't forget her engineering background. "I realized I was still interested in the technical side – you can't take the tech geek out of the girl!"
Wong Barrett found the perfect blend of technical and analytical as a consultant at McKinsey, where she assisted manufacturing companies for 12 years. From there, it was a natural jump to the CEO spot at Grand Blanc-based Mac Arthur Corporation, an international supplier of labels, tags and die-cut components.
You've lived all over – Hong Kong, North Carolina, Boston, Chicago and London. How did you end up in Michigan and the Flint area?
My husband grew up in Swartz Creek, and his father was majority owner of Mac Arthur Corporation. Thirteen years ago, he approached Tom about joining the company. We lived in London at the time; I was at McKinsey, Tom at Microsoft. We moved to Michigan so Tom could join his dad as a business partner and president. I continued working for McKinsey from Detroit. Six years ago, my father-in-law was interested in retiring and asked if I would take on his role as CEO.
How would you describe Genesee County to an outsider?
We have a legacy of talented and skilled manufacturing workers – it's an underutilized asset for manufacturers to tap into. I'd like to see more manufacturers come here. We also have easy access to one of the world's largest industrial sectors with the automotive industry in Southeast Michigan, yet from a quality of life standpoint, it's a little less hectic here. Plus, you're a short distance from the beauty of northern Michigan. People of Flint and Genesee County are tough, resilient and willing to take on new challenges. There are definitely opportunities for companies who want to locate here to tap into a workforce.
What is your business philosophy? 
Some people have a master plan, if they're lucky. But that's not the reality of most people. While I believe it is important to have a clear long term vision and set of goals, individuals must also be ready to take on new opportunities that present themselves. A lot of people shy away from taking a chance – they worry they can't succeed, won't have time, etc. I've never shied away from a great opportunity. When a door opens, walk through it. If you don't, someone else will. Lean into your career, new opportunity, volunteer project, or whatever you're pursuing personally. You don't gain anything by sitting on the sidelines and the opportunity will be gone.
What advice can you offer fellow business leaders to be more entrepreneurial?
A mentor once told me, "Don't do the job that you have, do the job that you want." If you see an opportunity to improve the business, do your job well – but also make the time to do the job that you want to do and have a more positive impact on your business.
What is the future of manufacturing, and how can Genesee County meet those needs?
Genesee County has an opportunity to create a new area of growth. Look at our regional assets – the global auto industry is around the corner. There is new technology development with advanced manufacturing and clean energy. My recommendation to local leaders is to look at how Genesee County can participate. If you're going to spend energy rowing in a river, you need to row in the direction of the river. In this case, the direction of trends are toward advanced manufacturing, energy, autonomous/lightweight vehicles. If we do that, we can leverage our region's talent and history.
What can the Flint/Genesee County area do to capture some of those advanced manufacturing opportunities?
Twenty-first century job training is important. We need to create jobs in the region but also pathways for people to be trained for these new advanced manufacturing positions.
To learn more about Mac Arthur Corp., visit www.macarthurcorp.com.

Save
Save