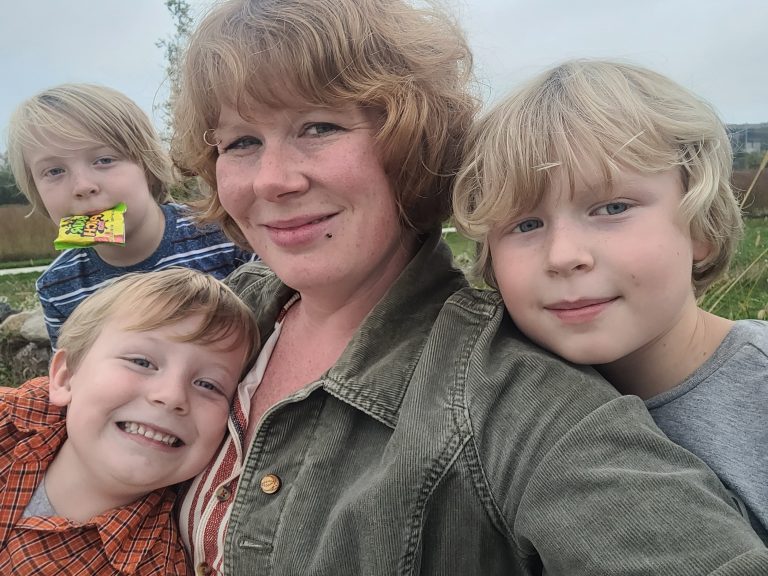 Mom of three, Michelle Cardillo, has been running her antique and vintage store Peace Barn for the last six years. When she opened her business, Cardillo was a full-time mom trying to find her own passion in life. She remembered her grandmother, an avid antique collector, and she found she had a connection to the past and nostalgia.
"I started out with like $10 and went to Goodwill and the Salvation Army trying to find things that were inexpensive," says Cardillo. "My rule of thumb was to purchase something I knew I could sell for double."
And that worked out for her. Cardillo ended up renting a storefront in the Patterson Building in downtown Flint which she ran until February 2019 when she closed the store and moved to online-only sales.
Soon, she plans to reopen a storefront for Peace Barn while she continues to run her online business.
"Closing the store was one of the hardest decisions I had to make," says Cardillo. "I am really looking forward to having a home for my business again."
The only place she wants to open her store is in Flint – a place she has always felt a connection to.
Why did you decide to open your business in Flint?
I was a student at the University of Michigan-Flint and I worked several years at Huntington Bank's main office downtown. I have always admired Flint – it's history and the entrepreneurial spirit. It was my first choice; I won't have a store in any other town. I had an opportunity to move to Tennessee and I just couldn't do it because that is not where I wanted my store to be.
How would you describe Flint to an outsider?
I have always said Flint is an underdog. We are rough around the edges sometimes, but the people here are resourceful and strong and stand up for what they believe in.
What is your business philosophy?
If you put your mind to something, it is possible. One of my favorite saying, which comes from my grandfather, is "If you want to, you will." Also, remaining determined and resourceful with the intent to give back to the community and support others through my business.
Outside of business what do you like to do?
My business is my passion, so I spend my free time shopping or salvaging if I have time for myself. I am also very interested in herbology. I have always been a plant person. Right now, I am very into dried flowers. A lot of the things I do I try and incorporate into my business. For example, I am using dried flowers to make bath soap with petals. I also enjoy taking walks in the trails at Chevy Commons, seeing concerts and listening to my vinyl record collection.
Where do you like to shop, eat or spend time in Flint & Genesee?
If I go anywhere, it is usually downtown. My kids, however, do love the virtual reality arcade at the mall so we go there. I love Soggy Bottom Bar – they have the best burgers. I like to go to the Flint Farmers' Market and shop at the smaller businesses there. I also go to a lot of vendor events and try to purchase from those businesses.
Why did you join the Flint & Genesee Chamber?
I need that network because I have been out of my storefront for a few years. I also see a lot of opportunities that can help take me to my next steps.
What advice would you offer other business owners or future entrepreneurs?
Find a mentor, somebody who is doing similar things to what you want to do and see if you can ask them questions or work alongside them. Also, tap into community resources. Finally, don't give up, when faced with an obstacle find another way or, my favorite, attack it from every angle.
For more information on The Peace Barn and Moonbeam Mystic, check them out on Instagram – @PeaceBarn and @MoonbeamMystic.