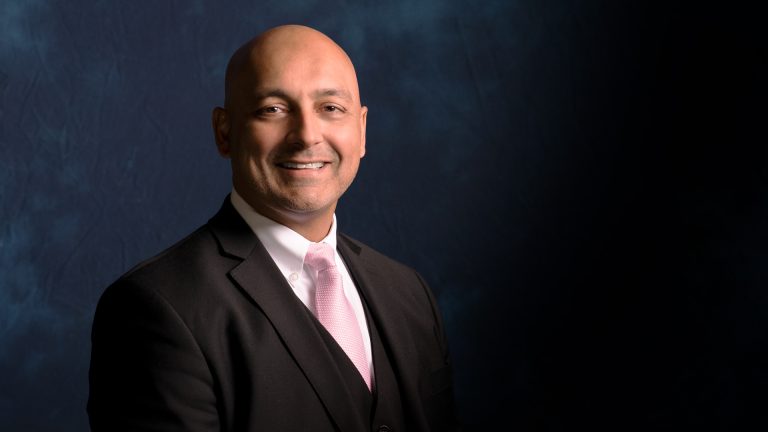 To Dr. Jawad Shah, Insight means a lot of things. Through work at his medical group of the same name, Dr. Shah uses insight to see what may be under the surface to help treat patients properly. However, according to Dr. Shah, just looking at a patient doesn't provide enough information to find the root of the problem. 
"I don't believe in simply treating a person," says Dr. Shah. "You cannot look at them in a vacuum. Is something wrong with the environment or social circumstances? As a healthcare institution, we have to impact that." 
In that thinking, Dr. Shah and Insight do more than just ensure quality patient care. The organization supports scholarships for youth to help advance their lives, and through the nonprofit Sylvester Broome Empowerment Village, Dr. Shah provides a space for sports, learning, and mentorship for at-risk youth in the area.  
"That is another approach to the health of a community," says Dr. Shah. "It's not medical health, but we know that indicators such as poverty lead to poor health so we should be addressing that now, not 20 years from now."  
Insight was founded in 2008 in Flint providing clinical services in neurosurgery and other neurosciences and has since expanded its services and locations including Warren, Mich. and Chicago, Ill.  
Why did you decide to open in Flint?
We initially came to Flint because my extended family was here. My wife was born in Flint and after my fellowship we wanted to be somewhere that would be best for the family and children. When coming here, the plan was to move to the outskirts of the city, but my approach was, "no, we want to move more into the city, because that is where the vast majority of people who really need help are."  
At the same time, we moved here, we saw the difficulty in the city, in that GM (General Motors) spun off Delphi then GM moved to the southside of Flint and Delphi went bankrupt. Now, we had an abandoned building that was left – well-structured, containing all the space that we needed. So, when we saw that building, we explored it and decided to take a chance. That is how we got started.  
How would you describe Flint to an outsider?
I would describe it as a beautiful place with beautiful people; a diamond that people don't realize or understand properly. There are lakes nearby, you have access to the Flint airport, big metropolitan areas – you can go for an evening in Detroit. In Flint, you have people hungry to work and advance themselves, and you can see how much investment there is.  
Someone who is thinking about setting up a business that does not need to physically be somewhere, what a beautiful place to be. With all of the nature around us and the cost of living being very low, Flint is a hidden gem. 
What is your business philosophy?
Our core values are what really drive what we do. We have several core values – like any institution. The driving force behind all those core values to me is love. Our activities should be driven by a deep love of our patients, fellow citizens, country, family, staff, colleagues, and God.  
Outside of work, what do you like to do?
I love snowboarding! You have Mt. Holly, which is right nearby, and I keep my snowboard in the back of my car. I also have all of my gear, so I can change right there and knock out three or four hours. Recently, I realized my Bluetooth works really well while I am snowboarding, so I can spend time at Mt. Holly and still be in communication with my team. 
Where do you like to go out in Flint & Genesee?
In terms of the food scene, wow there's a lot of great places around. I enjoy Sagano's – few places in the country have sushi that good. There is a recently opened place, Big Moe's, that is amazing. The Grill of India – of course. I think some of the steak places are very good – Black Rock in Davison, love that steak place. And of course, my favorite dessert place – the greatest dessert restaurant on earth… Dairy Queen. [Laughs]  
What advice would you give current business owners or future entrepreneurs?
I would say that they should take a serious look at coming to Flint. They will not find a place where property costs are at the level they are, where there is tremendous opportunity, and there is a population that is yearning for work. 
They can draw from low overhead, excellent people, transportation routes, multiple interstates, and multiple warehouse facilities. My advice would be that people really start thinking outside the box and take a deep look at Genesee County as a serious place to do wonderful work.  
For more information on Insight, visit IINN.com.