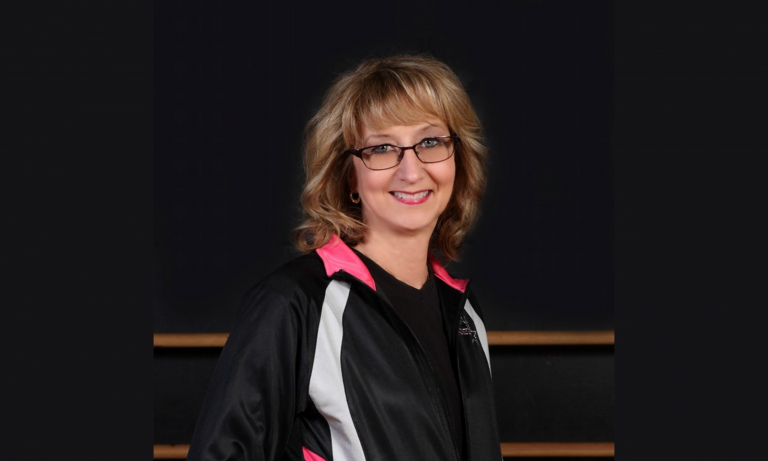 Judy Walling began taking dance lessons when she was 4 years old. From that time on, she had a love for dance. When she was in her early teens, she would watch neighborhood children and, for fun, would teach them what she had learned about dance.
"I just played around with it," says Walling. "One day, my mother said, 'Why don't you make up some flyers?' So, I did and distributed them around the neighborhood. I started with about seven students in my parents' basement."
But eventually, Walling outgrew that and started renting space in her previous teacher's dance studio in downtown Flushing – a place that she finds is the perfect fit for her business. In 1987, her instructor retired from teaching and she took over the studio entirely.
"About 15 years ago, the owners of the building were planning to sell," says Walling. "I started to look around at other locations but being on Main Street in downtown Flushing was perfect for us. So, we purchased the building."
Since then, Walling has continued to run her dance studio and hopes for many more years to come.
What is your favorite memory?
I am not sure I can pick just one. I love what I do. I never feel like I am going to work. I am just doing what I love.
How has the COVID-19 pandemic affected your business?
It has affected us greatly. We were completely shut down from March 16 through September 14 and only reopened for two months before shutting down again. We did end up receiving a Restart Flint & Genesee grant and a loan through the Paycheck Protection Program. Without it, I may have had to close our doors for good.
What is one of the biggest lessons you have learned?
The number one thing is that you have to be in charge of your business. There is a fine line between having fun and having authority so that people know to listen to and respect you. That is true both with my students and parents. I try to be close and friendly with everyone, but they also have to know this is my business.
What is your business philosophy?
To teach more than just dance. I try and carry the lessons from dance to real life. For example, teaching students how to be ready and on time for their lessons can carry over when they have a job or go to college. They can use these lessons throughout their lives.
How does your family fit into the business?
All three of my daughters are dancers. They took lessons at my studio and helped teach once they got older. My youngest daughter managed our front desk for a while. My middle and oldest daughters helped teach our special needs class. And now my grandkids are taking lessons!
How would you describe the Flint & Genesee area to an outsider?
Downtown Flushing has grown a lot, but the area also holds on to the quaint hometown feeling. It has that Norman Rockwell atmosphere. It's not something you get with bigger towns or cities.
Where do you like to spend time in Flint & Genesee?
We spend most of our time in Flushing. I like to support small businesses, so if we go out to eat, we choose locally owned restaurants.
What advice would you give to future business owners?
If it is your dream, go for it. Don't let anything stop you. It's not always easy, but if you have a passion for it, you'll find a way to get through.
For more information on Judy's School of Dance, visit judysschoolofdance.com.