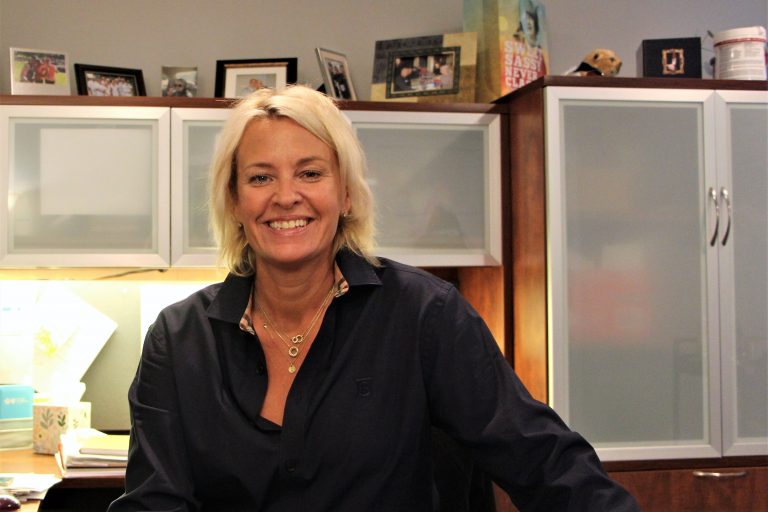 Stacey LaFay built her business, Franklin Benefit Solutions, in 2009 right after an economic recession. Working in the industry, LaFay spent years watching other agencies work and thought she could build something better. So, she set out to do just that.
"I saw other agencies didn't focus on building relationships with providers and clients," says LaFay. "I felt relationships were important if we wanted to grow. I knew building relationships early on could help us in the long run."
In her business, LaFay was also an early adopter of technology in providing benefits to clients. Franklin Benefit Solutions was ahead of the curve for onboarding benefit platforms. And it worked out well. Having that foresight helped them transition to virtual when the COVID-19 pandemic made it impossible to meet in person.
"Because we had such a strong technology platform, we were able to smoothly transition to doing open enrollments online and meetings over Zoom," says LaFay. "Still, I was proud of how my employees worked together to make everything run seamlessly during the pandemic."
LaFay is continuing to grow and improve her business to provide quality service to her clients and a great workplace for her employees.
What part of your business makes you the proudest?
The company culture we've built in our organization and having a company where people want to come to work. Our employees are united by loyalty and mutual trust.
What is your business philosophy?
To always put our clients and our staff first. If you take care of your employees and you take care of your clients, everything else falls in place. It is also important for us to have a relationship with the community, and we do that by giving back through our time or through financial support.
How are you involved in the community?
One of the best ways to get involved in our community is to serve on a community board. Our executive team has all served on non-profit boards of directors since our founding. We've also been active in giving our time to be part of something bigger than our business by volunteering. It makes you a team player. Financially, we also support several nonprofit clients in the community in the form of annual gifting and attending fundraisers.
Why did you open your business in Genesee County?
Starting the business in Genesee County made sense because I was born, and raised and went to school, and now live here. I live in Fenton, MI with my husband. His business is also located in Flint. My family and friends live in Genesee County. I have a vested interest in trying to improve our community.
Where do you shop, eat and spend time in Flint & Genesee?
I do the majority of that in Fenton because that is where I live. I enjoy hanging out at the Corner Bar and Andiamo. In Grand Blanc, I like going to Little Joe's and Da Eduardo's. In Flint, I really enjoy the Cork on Saginaw.
Outside of your business, what do you like to do?
I love to walk, I walk almost every day about 3 – 5 miles, I got started with that with the Crim walking program. And I love to golf at Spring Meadows Golf Course in Linden.
Why did you decide to join the Flint & Genesee Chamber?
To keep up with what is going on and just be part of the business community in our area. The Chamber provides good networking opportunities to stay in touch.
What advice would you offer other business owners or future entrepreneurs?
Be prepared to work hard and always make sure you're doing what is in the best interest of your clients or customers.
For more information on Franklin Benefit Solutions, visit TotalFBS.com.