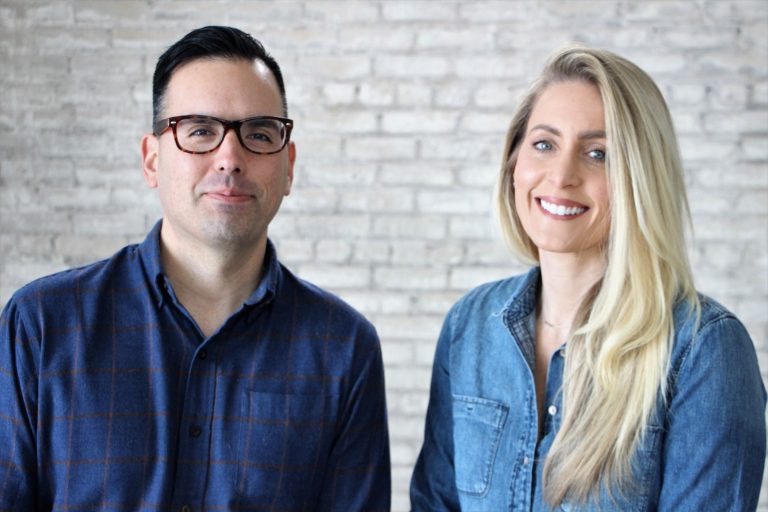 Fifteen years ago, Courtney Simpson and Ryan Garza were working independently as photographers. Garza worked for the Flint Journal and Simpson was operating her own photography business and teaching classes at the Flint Institute of Arts. One day, they decided their efforts would be better together and joined forces to become Pop Mod Photo.
This past summer, the photography team took root in downtown Flint in the Flint Ferris Wheel – a building that works as a meeting space for clients, a studio for photo shoots and a classroom for photography lessons.
"I think our proudest moment was getting a studio space downtown," says Garza. "For a long time, we did everything on location, but having an actual location really works for us."
Even though the duo travels around the state and beyond for work, when it came time to locate a home base, downtown Flint was their first choice.
"This is our community," says Simpson. "We travel all over the place for work, but Flint is home."
How would you describe Flint to an outsider?
Simpson: From news coverage and documentaries, I think some people have an idea in their heads about Flint. They don't realize all the revitalization that is going on downtown and what a supportive community we are. I would tell an outsider, as well as Flint natives who moved away years ago, about the influx of artists, students and entrepreneurs who are making Flint better every day.
What challenges have you experienced along the way?
Simpson: Well, as photographers we're artists. But we're business owners and that hasn't always come as naturally to us. In our line of work, we're used to adapting, progressing and constantly learning. We've continued to develop in business in that same way.
What have you learned since having your business?
Garza: To not just be a business but a human being and neighbor. We've learned that it's important to build relationships and to provide a great experience for our clients.
What is your business philosophy?
Outside of business what do you like to do?
Garza: I love taking pictures. I am always with my camera – it's just an extension of who I am. I am personally always documenting what is going on.
Simpson: Besides the business, I love animals and vegan food and running. I am part of Crim Training and run the Crim races every year.
Where do you spend time in Flint & Genesee?
Simpson: I love the Cork, they have the Impossible Burger and it's just downstairs (from our office). 501 Bar & Grill has vegan options, too. I like going there. My running group goes all over the place – we go out for a beer after runs.
Garza:  And visiting the Farmers' Market.
Simpson: Yes, the Farmers' Market! As for shopping, I love Flint Trading Co. I am wearing earrings from there right now.
What advice would you offer to other entrepreneurs?
To learn more about Pop Mod Photo, visit their website at www.popmodphoto.org.