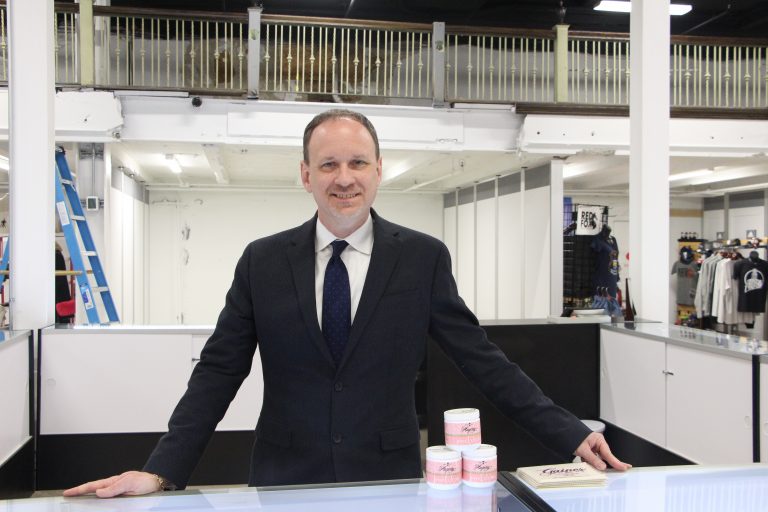 When David Gaines was young, he didn't envision taking over the family business, Gaines Jewelry.
"I wanted nothing to do with the jewelry business," says Gaines. "Because to me, working at my father's business as a teenager, it was just cleaning counters and getting everyone lunch."
But after he graduated from high school, Gaines gained a new perspective on the business.
"Working in the business while finishing college,  I fell in love with the job," says Gaines. "One of the biggest perks was being able to work alongside my dad. I got to experience him doing something he loved."
Now, Gaines extends his experience to his children – daughter Selina, who manages the store's Pandora line and is heading up the new Gallery by Gaines at the Shops on Saginaw, and son Wesley, who works behind the scenes doing jewelry repair and design work.
The 56-year-old, second-generation jewelry store is continuing the tradition of serving the community of Flint and Genesee County.
What is your business philosophy?
Why did you decide to keep your business in the Flint & Genesee region?
The relationships we've been able to cultivate over the last 50-plus years. I am selling wedding sets to the kids of people that my father sold wedding sets. Flint has been great for our business and our family.
How would you describe Flint & Genesee to an outsider?
People ask me about the city all the time. I take it as a great opportunity to tell them all the wonderful things going on: Our cultural center, our city's work ethic, everything that is going on downtown from restaurants to shopping and the foundations that are so active in the area.
What do you do outside of work?
I enjoy my family. We do a lot of walking, hiking and biking. We like doing things in the community like going to the Flint Institute of Arts or seeing local shows. I have been blessed with a great family and try to soak that in as much as I can.
How is your business involved in the community?
Through donations and partnering with local organizations. There are all kinds of opportunities to get involved in our community. All you have to do is be able to put in a little bit of time, not necessarily money, just time because that is needed sometimes just as much as financial donations.
Where do you like to shop in Flint & Genesee?
I make it a priority to shop local small businesses. For instance, I just bought furniture from Skaff because they are a local family. It's important to support local businesses because when you do the money stays here. It supports workers who live here, that go to their local churches or the local barber. When you support local it just continues to evolve.
What advice would you give other business owners or future entrepreneurs?
Some people have the philosophy, "I own a business, I put a sign up and now I can just sit back and make money," and that is the exact opposite of how that works. When you're a business owner it's your responsibility to work hard and stay ahead because you don't just have an investment in the business, but you also are responsible for the employees that rely on you for their living.
To learn more about Gaines Jewelry, visit gainesjewelry.com.
The video clip was filmed during the construction of the new "Gallery by Gaines" now open at the Shops on Saginaw located in the Dryden Building.