The Flint & Genesee Chamber of Commerce is committed to helping our region secure a complete count of the residents of Flint and Genesee County by working with our partners in business, government, education and the nonprofit sectors. An accurate 2020 Census is vitally important to ensure that Flint & Genesee receives its share of the public investments needed to provide critical services, such as health care, K-12 education, housing, infrastructure, public works support and other essential programs.
Why is an accurate Census count important to business and community?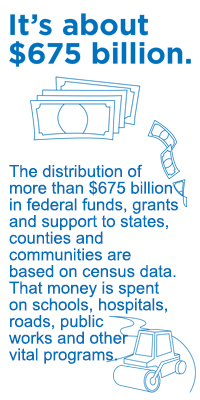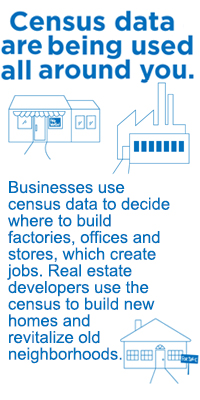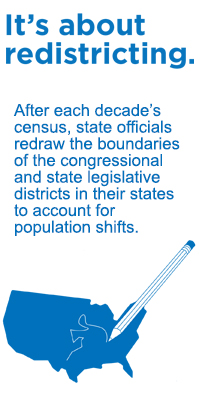 The 2020 Census is closer than you think!
Frequently Asked Questions
Why is the Census important to me?
The 2020 Census affects the lives of every person in the United States. It counts every resident and provides the basis for reapportioning Congressional seats, redistricting and distributing more $675 billion in federal funds, grants and support to states, counties and communities based on population size. For every person not counted, Michigan loses $1,800 a year for 10 years.
When will I complete the Census?
The next census will take place in 2020. Beginning in mid-March, people will receive a notice in the mail to complete the 2020 Census. Once you receive it, you can respond online. In May, the U.S. Census Bureau will begin following up in person with households that haven't responded to the census.
How can I respond?
In 2020, for the first time ever, the U.S. Census Bureau will accept responses online, by telephone or mail.
What information will be requested?
The census will collect basic information about the people living in your household. You should count everyone who is living in your household on April 1, 2020. Responses are strictly confidential, under federal law. The Census Bureau will never ask for Social Security numbers; bank or credit card account numbers; money or donations; or anything on behalf of a political party.
How can businesses and organizations help?
Business and community leaders can play a key role in the success of the 2020 Census by communicating the importance of a complete count with their employees, customers and general public, and encouraging them to complete their census questionnaires.
Click for additional information  US Census Bureau FAQ