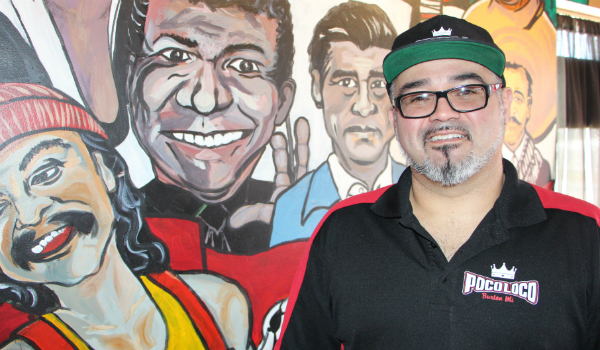 On the night of Poco Loco's grand opening in Burton, the pop machine broke. Then they ran out of ice.
"Everything that could go wrong, did," recalls the restaurant's owner, Luz Martinez. "Our whole dining room was standing room only. Fortunately, it was all family, so they understood."
It would have been easy to throw in the towel, but Martinez is glad he persisted. The builder-turned-restauranteur says that things have been looking up since that day. He finds the Burton clientele to be exceptionally loyal.
"For the first year or two, I didn't do any advertising at all – it was all word of mouth," Martinez says. "The city has been very supportive. A lot of the Burton police and firefighters are regulars."
After five years in operation, business is going so well that he's preparing to open a second location in Flint. The second venue would include a larger seating area and a bar. Martinez hopes that customers there will be just as excited about his menu items, which are not family recipes, but "family-inspired."
"Our family never measured anything," Martinez says. "I had to come up with something that would always be the same, from one day to the next."
What were you doing before Poco Loco?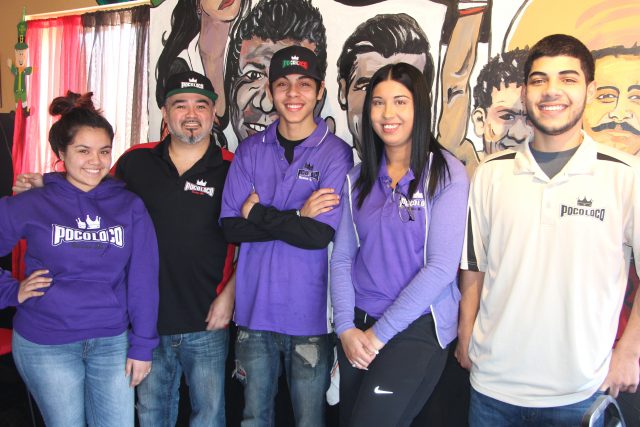 I had been working in construction, and was doing catering on the side. On Fridays, I would go down to one of the factories and sell food to the workers. It was around that time that I saw that this building (4021 E. Atherton Road, Burton) was up for sale.
What have you learned since first opening the restaurant?
A lot of work goes into running a business. I didn't know much about taxes or payroll, so I finally got an accountant who works specifically with restaurants. Doing that has allowed me to focus on other aspects of the business, like advertising and general operations.
What's your favorite part about being a business owner?

Most of the jobs here are entry-level, so I've hired a lot of first-time employees. It's a good feeling to give someone their first job.
What was your first job?
I worked for Flint Community Schools. There was a summer program for elementary for sixth grade, and I served as a sort of teacher's aide. I was probably 15 – it was before I could drive – so it kept me out of trouble. (Laughs) I guess you could say it was my first adult moment.
You learned how to cook by watching your mom and aunts in the kitchen. Are they involved with the business?
Yes, my mom eats here quite a bit. She comes in for quality control. (Laughs) She also helps when I can't leave the restaurant. She picks up big orders from our meat distributor and thing like that.
 What advice can you offer to fellow business owners or future entrepreneurs?
Have a good product, and be consistent. What you offer on Monday should be the same as what you offer on Wednesday. I've known a lot of restaurants where people come in and ask, "Who's cooking today?" For us, it doesn't matter who's cooking because our employees follow the same processes. We're consistent.
To learn more about Poco Loco, visit pocolocotaco.com or facebook.com/PocoLocoBurton.