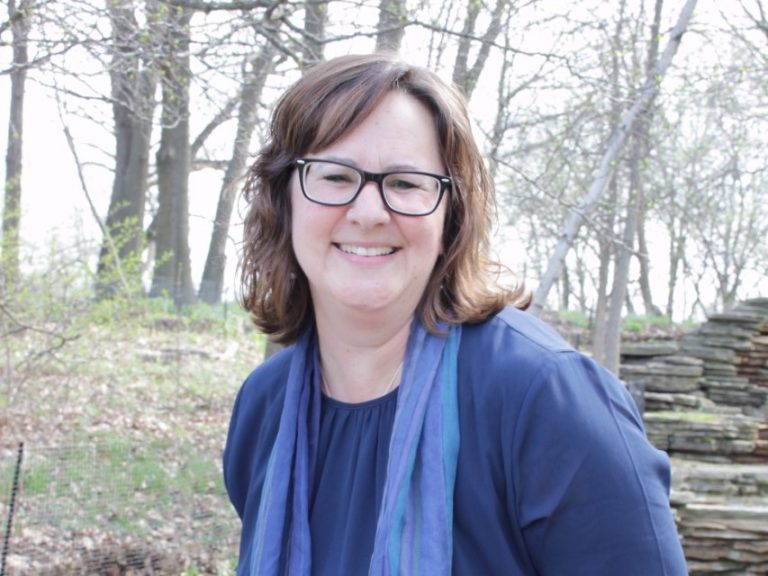 Ellen Patnaude has been self-employed for the past 18 years. After eight years working as a community organizer and later as the executive director of a metro organization in Greater Cleveland, Patnaude moved back to Michigan. She didn't intend to launch a business but was inundated with requests.  
"I have always had a reputation of saying what people were thinking but afraid to say out loud," says Patnaude. "I wasn't looking to start a business, but it grew out of people asking me for support." 
Now, Patnaude works as a communications coach helping teams in various organizations and businesses work better together. However, she has taken quite a few steps to get to where she is now.  
"In 2016, my wife who worked with me in the business was talking about creative ways to bring professional development experiences to teams," says Patnaude. "She has an extensive background with horses, and we thought it would be interesting to build that work into what we were doing." 
With that, Patnaude and her wife ran LeadQuine for the last seven years. However, in the light of the pandemic, their business plan evolved from working solely with horses.  
"It will now be a service line under the business, but not our forward-facing brand," says Patnaude. "We have an opportunity to partner with Detroit Horsepower where kids will learn leadership skills through riding horses, and we plan to do some adult workshops with them as a way to generate revenue for the nonprofit." 
When they moved away from that side of the business due to several changes in their lives, Patnaude and her wife donated most of their herd to Equine Escapes, a nonprofit that works with victims who suffer from PTSD, survivors of domestic violence, and kids who have been trafficked.  
Now, Patnaude continues her business working with teams and leaders to help with team management and executive work as a professional coach. Her work is curated to each group and individual client and is grounded in practical applications.  
What has been your proudest moment in business?
I would say something that happened recently. I worked with a CEO and his senior leadership team at a company for about two years on a series of projects. Well, he recently moved to a bigger company and called me to say he wanted me to come in and work with his new senior leadership team because the work that his old team had been able to do with my support was a gamechanger. 
You work a lot in Flint & Genesee. How would you describe the area to an outsider?
It's a cool place! So much spirit and so much heart. I find Flint to be a smaller version of Detroit which is where I grew up. It reminds me of the arts and culture there. The people are phenomenal. I've had nothing but great experiences working with people and spending time in Flint & Genesee.  
What is your business philosophy?
I have an incredibly strong drive to be authentic and to make sure that my intentions match my actions. It's always important to say what's hard even if it is uncomfortable to say. That is how I operate and how I encourage others to operate.  
You identify as a Women and LGBTQ+-owned business. Why do you think it's important to make that distinction?
It's important that people understand who I am, because for some folks that is a deal breaker. I am not everybody's shot of whiskey or cup of tea, and I am okay with that. On the other hand, there are people who want to intentionally do business with women-owned and LGBTQ+-owned businesses and this is a way to let them know that is part of our identity.  
Why did you decide to become a member of the Flint & Genesee Chamber?
When I joined the Chamber, we were newly back in this area, and it was a good way to meet people and make connections. I have made phenomenal friendships through the Chamber. I have made connections as a consumer, and I have also found clients through the Chamber. It's a great way to network and meet people and get connected to what's happening in the community.  
What advice would you offer other business owners or future entrepreneurs?
Approach every networking opportunity to create more connections rather than make a sale. I have written before about the spray-and-pray method of sending a million emails and hoping one sticks. But it's way more human to connect with people in a genuine way. It takes more time, but it's so much more rewarding.  
For more information on Ellen Patnaude's business, visit leadquine.com.