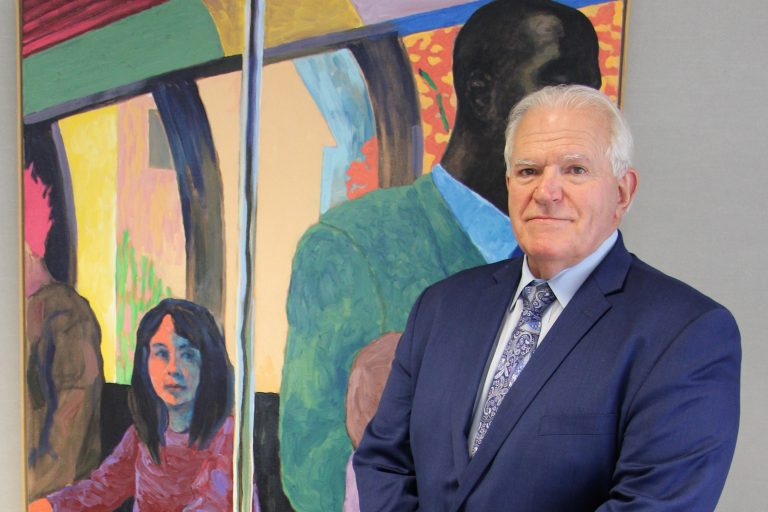 For nearly 40 years, Ed Benning has served as general manager of Mass Transportation Authority Flint. And a lot has changed since 1980.
"When I first started, we had 12 fixed routes that ran in the city and five vehicles for what is now known as 'Your Ride,'" says Benning. "Now, we operate 160 Your Ride vehicles, 30 regional routes, 75 local routes, and 13 Fixed Routes."
The changes have come with the changing landscape of Flint and Genesee County. Benning prides himself identifying gaps in the area and finding ways to fill them.
And the needs identified are being met. MTA Flint is number one in the country for providing medical transportation by a public agency and was recently named the  2019 Urban Community Transportation System of the Year by Community Transportation Association of America.
"Our Rides to Wellness program serves both an aging population, as well as, young families who need to see a doctor," says Benning.
The program was developed to fill a need identified in the community. Other programs developed along the same lines include Rides to Groceries, Rides to Work, and the most recent venture, Vets to Wellness.
But he doesn't stop there. Away from business, Benning serves on a variety of boards and makes sure to give back to the community through volunteer work. And his dedication rubs off on his employees who work to raise money for local charities each month.
How do you get involved in the community?
We have always been immersed in the community. At one point, I sat on 22 different boards. I am proud of my employees and how active they are. Our employees fundraised for Autism last month and The Disability Network this month. We also have a pink bus in our fleet in recognition, honor and memory of those with breast cancer and MTA Pink True Walkers participate in the Making Strides event each year.
What is your philosophy?
It's all about the people. The MTA exists for one purpose: providing great service to enhance the quality of life in our communities. We're in the best possible position to make the changes necessary to address the challenges people face and make a great outcome.
What challenges have you overcome?
A decade ago, when gas prices were over $4 a gallon, we were using all our savings to pay for diesel fuel. Since then we have transitioned to having 85 percent of our fleet on alternative fuel. We went from using 1.3 million gallons of diesel fuel a year to 200,000 gallons.
How would you describe yourself outside of business?
I am very active in my church and in the community. I am active with my family. I have children and grandchildren here – actually, my granddaughter has a softball game in about an hour.
Where do you like to eat, shop and spend time in Flint & Genesee?
A little bit of everywhere. We're fans of Black Rock, Italia Gardens and Cranberries Café. Our family is involved heavily in sports, so we are often at games. We also enjoy the theatre.
What advice would you give business owners?
What plans do you have for the future?
We have many plans. We are continuing to replace our fleet. We will have the most unique fleet in the Mid-west. We have hydrogen, compressed natural gas and propane. We make our own hydrogen and partner with Consumers Energy to fuel our new compressed natural gas fleet. And with new programs, we will expand our footprint in that area.
Today, we provide approximately 10,000 rides a month to take people to a variety of medical appointments. By fall of 2021, we anticipate increasing that to 2,000 rides a day.
For more information on the MTA Flint, visit www.mtaflint.org.