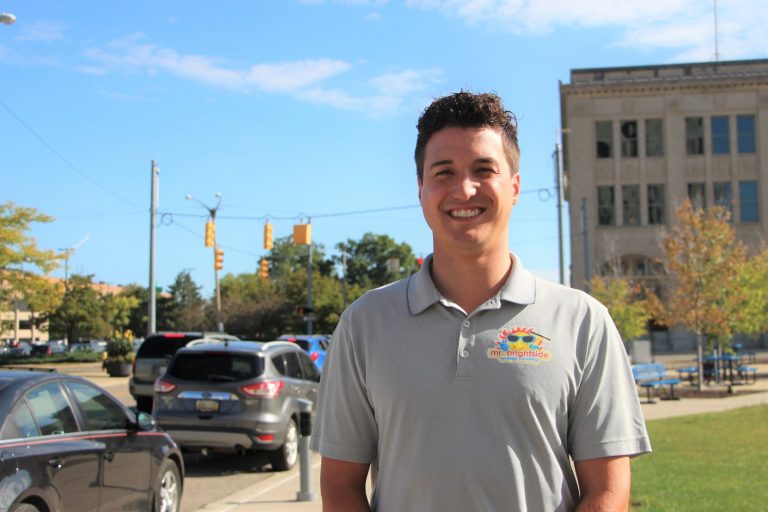 For Nick Wambach, it all started at Warwick Hills Golf & Country Club. At 16 years old, he got a job working in the bag room at the local country club where he was able to meet a variety of people in the area.
"In a job like that, you learn how to communicate with people," says Wambach. "You learn so many things by just shaking hands and talking."
From there, he started a side business putting up holiday lighting for different members he met through the club. After getting a degree in criminal justice, Wambach took a brief hiatus from the club to work for Teachout Security, until he decided to venture off on his own. He watched several YouTube videos about exterior cleaning and started practicing on his own house.
"Then I went door to door until I got an account and I washed their windows until I got it right," says Wambach.
And the rest is history. Wambach went back to his contacts from the country club and continued going door to door until he built a solid clientele. Now, he is president and COO of Mr. Brightside Exterior Cleaning and continues to build on his success.
What is one of your greatest accomplishments?
Building relationships and having clients that trust and appreciate our work. We are in people's private spaces and a lot of our business is referral based. People just call up 'a guy' [me] and ask us to come and wash their windows – they don't know me, and I don't know them. But with the work we have done for their family and friends, they have trust in us.
What is a challenge that you face with your business?
Everything that goes into building a business is a challenge. There are so many things that I had to learn as far as taxes, payroll or hiring. But I joined a group in Fenton called BNI Network Connections. They have someone who helps with taxes and another person who helps with payroll. It helps that I can delegate these responsibilities.
What is your business philosophy?
What is your best tip for giving great customer service?
Smile and repeat their name. Everyone loves when you say their name.
Outside of business, how would you describe yourself?
Someone trying to make a difference. I want to make a difference for my employees and my family and build a foundation where everyone can thrive.
What are your plans for the future?
My 10-year plan is to do $5 million in sales. To do so, we need to hire 20 people or 10 crews, and we are already on track.
Where do you like to go in Flint & Genesee?
I like going to Soggy Bottom Bar on the weekends and catching up with friends over a game of pool and the jalapeño egg rolls. I also enjoy catching breakfast with my girlfriend at the new Starlite Coney Island on Sunday mornings. I've explored a lot of the area but there is still a lot more to try!
To learn more about Mr. Brightside Exterior Cleaning, visit the business' Facebook page.