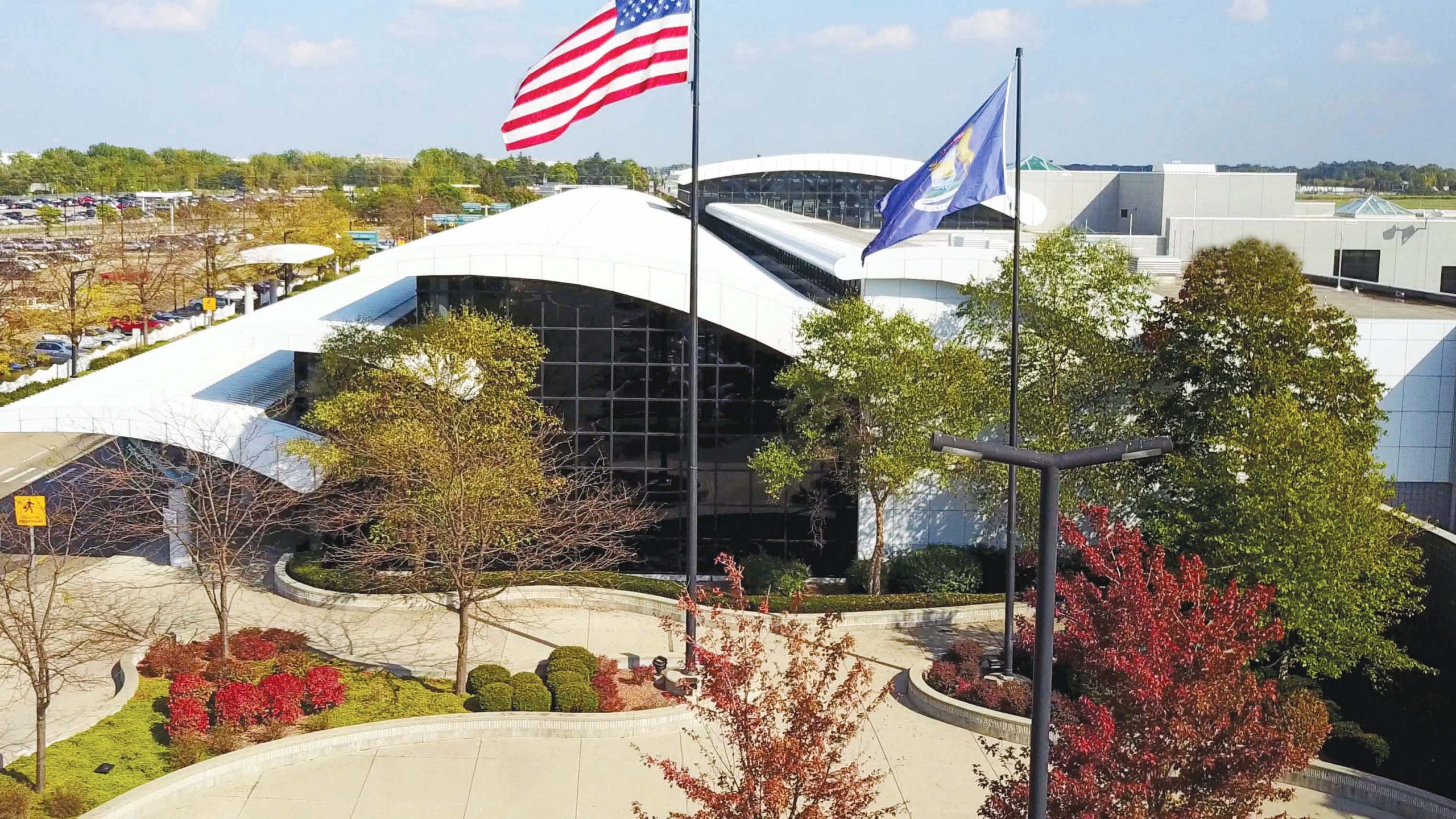 Accessible by car, bus, train and plane
Flint & Genesee has the ability to export and import from locations near and far, welcome visitors from across the globe and make travel easy and efficient for residents on the go. As a testament to the state's long love affair with the automobile, major freeways I-75, I-69 and US-23 run through Genesee County from Mexico to Canada.
Bishop International Airport
Michigan's 3rd largest airport, Bishop International Airport serves more than 300,000 passengers annually and handles more than 28.3 million pounds of freight
View Web Site
Mass Transportation Authority (MTA)
Provides public transportation with fixed city and regional routes, as well as, specialized services such as Senior Shopper Service, Ride to Groceries, and Your Ride.
Visit Web Site
Greyhound Bus
Trips depart daily from the Flint bus station to popular destinations in Michigan and throughout the United States.
View Web Site
Amtrak-Flint Station
Train lines include: The Pere Marquette with daily service between Grand Rapids and Chicago, The Wolverine with daily service between Pontiac and Chicago and The Blue Water with daily service between Port Huron and Chicago
View Web Site
Blue Water Bridge
Approximately 60 miles from Genesee County, the Blue Water Bridge carries international traffic between Port Huron, Michigan and Sarnia, Ontario.
View Web Site
Transportation Infrastructure
Flint & Genesee's infrastructure surpasses most regions of its size. The county is well positioned to support growth with our strong network of transportation assets. This includes Michigan's 3rd largest airport, Bishop International Airport, major highways (I-69 and I-75) and two rail corridors, CSX and CN.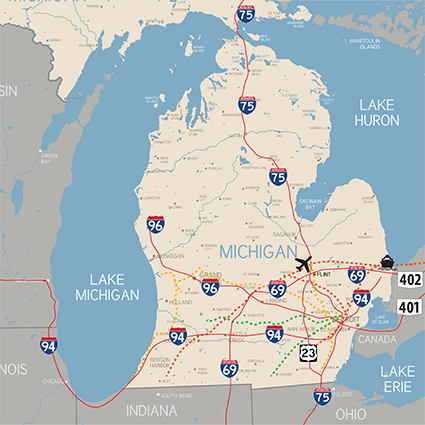 Located in the heart of Michigan, Flint & Genesee residents have easy access to upnorth getaways and big city adventures. With an average commute time of just 26 minutes, Flint & Genesee workers won't be spending their time stuck in traffic. And manufacturers are within a five-hour drive to some of North America's largest markets including Chicago, Cincinnati and Toronto, Canada.