Education
In Flint & Genesee, we believe if you want a glimpse of tomorrow, take a look at today's youth.
With one of the highest concentrations of top ranked K-12 public schools in Michigan, learning starts early in Flint & Genesee. Bolstered by the free and innovative after-school enrichment programs YouthQuest and TeenQuest administered by the Flint & Genesee Chamber, students are inspired to prepare for future academic and life challenges.
Flint & Genesee has built one of America's fastest-growing college towns. Not on one school, but on a collection. Kettering University, University of Michigan-Flint, Mott Community College and several other well-known Michigan-based satellite campuses are meeting the needs of a broad spectrum of students and fueling the economic impact of our area. In all, the higher-education sector in Flint & Genesee serves more than 30,000 college students from all over the world.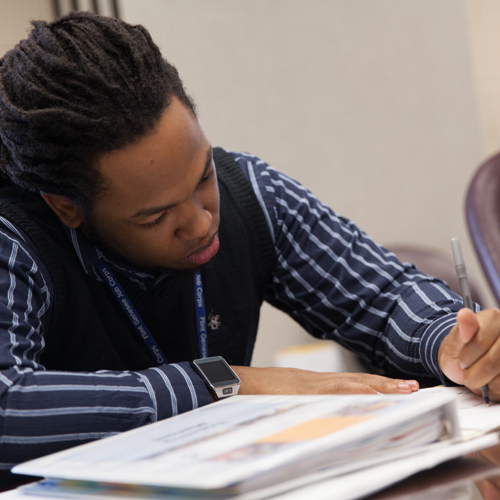 Institutions of Higher Learning
Kettering University
Voted #1 Career Prep University by the Wall Street Journal, Kettering University is the nation's leading Cooperative Education (co-op) model and enjoys the reputation of "West Point" for the automotive industry.
University of Michigan-Flint
Regularly ranked by U.S. News and World Report as a "Best in the Midwest, " UM-Flint is recognized for their excellence and relevancy. They offer over 100 undergraduate, and over 35 master's, doctoral, and certificate programs.
Mott Community College
Offers a wide range of technical courses and programs for students seeking marketable, high tech skills. MCC's culinary arts program with its state of the art kitchens is located in the heart of downtown Flint.
Several other well-known Michigan-based universities have established satellite campuses in our area:
Ferris State University
Michigan State University College of Human Medicine
Northwood University
Spring Arbor University