Last week brought a whirlwind of COVID-19 guidance and information. The Center for Disease Control & Prevention issued new guidance on outdoor mask use for individuals who are fully vaccinated, while unvaccinated people are still required to wear a mask at outdoor and indoor gatherings. Quickly, the Michigan Department of Health & Human Services updated its guidance to align with the CDC.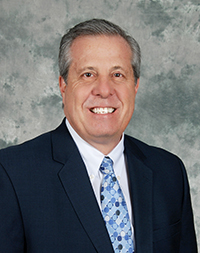 Also, Gov. Gretchen Whitmer announced that Michigan can return to in-person office work as early as May 24 after hitting the first vaccine threshold of 55 percent of residents ages 16 or older with at least one dose of a COVID-19 vaccine — part of the Governor's Mi Vacc to Normal plan, which ties easing restrictions to vaccination rates.
While this is a significant milestone and indicates that we are moving toward some sense of normalcy, there are many questions as well.
In the meantime, crossing the vaccine threshold has accelerated discussions and planning among businesses that want to bring their employees back into the workplace.
As employers are developing return-to-work plans, keep in mind that there are still many Flint and Genesee County residents who have not received the vaccine yet. It's very important to comply with all safety mitigation strategies, including those set by the Michigan Occupational Safety and Health Administration. They are expected to update the current emergency guidelines, soon.
Recently, I've talked to some businesses about returning to work as well as my senior leadership team, and I thought I would share a few strategies that we all agree on, that may be helpful for other organizations:
Consider taking a phased-in approach – staggering return dates over a designated period of time
Consider hybrid models (providing increased flexibility in how and where employees work even after in-person begins)
Be attuned to the stress, uncertainty and emotion many employees are experiencing right now. Gather the information directly from them through town halls, surveys, etc. and use the results to inform your return-to-work plan
Establish a return-to-work policy that comprehends the needs of those employees who have child care and care giver responsibilities
Reduce density where possible, especially in high traffic areas such as common areas, break rooms and conference rooms
Implement daily safety protocols that create the safest environment for those who have received the COVID-19 vaccine (fully vaccinated) and those who have not
Continue to provide up-to-date information about the safety and effectiveness of the vaccine.
Encourage employees who received the vaccine to share their personal stories on why they chose to be vaccinated with co-workers who are vaccine-hesitant.
The Flint & Genesee Group will continue to be a central source for resources as they are available as well as breaking news and information. I encourage you to regularly visit flintandgenesee.org  and check the Restart Flint & Genesee Resource page for the latest. Also watch for updates through our communication channels, including Inside Business and the Monday Morning Member email.
Best of luck to all as you develop your plans. Let us know how we can help.
Tim