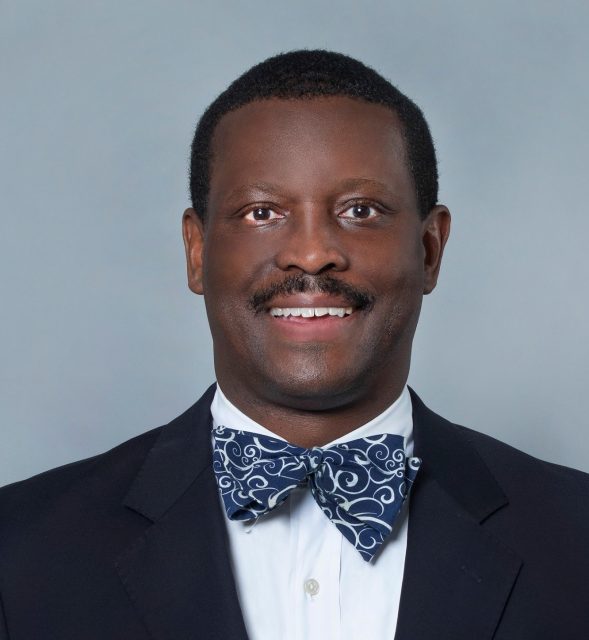 The Michigan Economic Development Corp. (MEDC) Executive Committee on May 18 named Quentin L. Messer, Jr. as the MEDC's new CEO. The announcement comes after a national search by the Executive Committee that included a needs analysis for the role and input from stakeholders statewide on key attributes for the position.
"We work hard every day to bring good jobs to Michigan and support strong communities across our state through the critical work of the MEDC. Quentin brings a wealth of experience to this role and a clear passion for ensuring the benefits of economic development extend to everyone," said Gov. Gretchen Whitmer. "These attributes will serve Michigan well as we continue to foster economic opportunity statewide and get people back to work. We are excited to welcome Quentin to Michigan to join the MEDC team and get to work for our people, communities and businesses."
As CEO, Messer is charged with implementing and executing MEDC's core mission of business development and attraction, community development, providing access to capital and enhancing Michigan's image and brand. His responsibilities will include administering all programs, funds, personnel, contracts and all other administrative functions of MEDC.
Messer comes to the MEDC from the New Orleans Business Alliance (NOLABA) where he has served as President and CEO since 2015. He led efforts around business attraction, small business growth, talent development, branding and market responsive, equitable economic growth while also cultivating robust partner relationships and leading efforts to secure significant private sector investment, according the MEDC news release.
****
The State Bank, a preferred Small Business Administration (SBA) lender, encourages local businesses to explore the recently announced SBA enhancements to the SBA 7(a) Loan Program. The enhancements offer additional financial savings for local businesses for SBA loans approved between Feb. 1 – Sept. 30, 2021. The new SBA enhancements include:
No SBA fees, subject to change based on additional guidance from SBA
SBA will pay your principal and interest for up to three months up to $9,000 until funds run out
No balloons
No prepayment penalties for loan terms under 15 years
Loans can include working capital
Loans from $25,000 – $5 million+
Financial institutions such as The State Bank are preferred SBA lenders with delegated authority to underwrite and approve SBA loans on behalf of the SBA, for faster and easier loan processing. For more information, contact The State Bank.
****
Accident Fund Insurance Co. refunded nearly $24,000 to 73 Flint & Genesee Chamber members who participate in the insurer's Workers' Compensation Group Benefit program. The program provides a 5 percent upfront savings on a company's workers' compensation premium and an opportunity for dividend payments based on group's loss history. Accident Fund's historical dividend percentages range from 5-13 percent, based on each member's workers' compensation premium costs and can range from $30 to over $25,000 depending on your premium. For more information, contact one of the following independent agents:
****
Gray Television, Inc., which owns WJRT ABC-12, has agreed to buy the broadcast arm of Meredith Corp., the parent company of WNEM TV-5 (CBS). To with regulations, Gray will sell ABC-12 to an "independent third party" as soon as it acquires Meredith, according to a news release. The boards of both companies have approved the deal, and the purchase is expected to close in the fourth quarter of 2021. Meredith owns 17 stations in 12 markets across the U.S. After the purchase, Gray will become the second-largest TV broadcast group in the U.S., reaching 113 markets and roughly 36 percent of all TV-watching U.S. households.
****
The rehabilitation of the former Coolidge Elementary School – completed by Communities First, Inc.; RAD Conversion Specialists, LLC; Asselin McLane Architectural Group; Siwek Construction; and Kidorf Preservation Consulting – is among the five Michigan preservation projects awarded Governor's Awards for Historic Preservation. The awards were announced May 6 during a virtual ceremony hosted by the State Historic Preservation Office.
****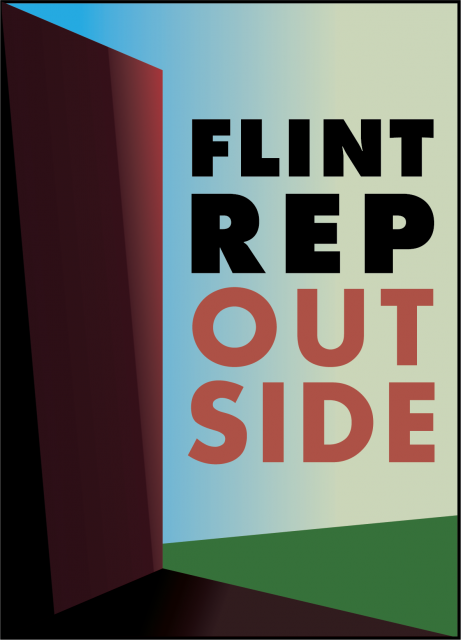 Flint Rep
announces a new, reimagined season for the summer: FLINT REP OUTSIDE!
Producing artistic director Michael Lluberes says: "This exciting and ambitious new programming is all outside of the box and our building. During the pandemic, we're looking for ways to translate our work into new mediums and bring theatre directly to the community."
This summer,
Flint Repertory Theatre
is partnering with the
Flint Public Art Project
to present FLINT MURAL PLAYS (June 5 – August 31). Flint Rep has commissioned 25 new micro audio plays from some of the most exciting playwrights in the country, each play corresponding with a different mural located around Flint.
CLICK HERE
for more information.
****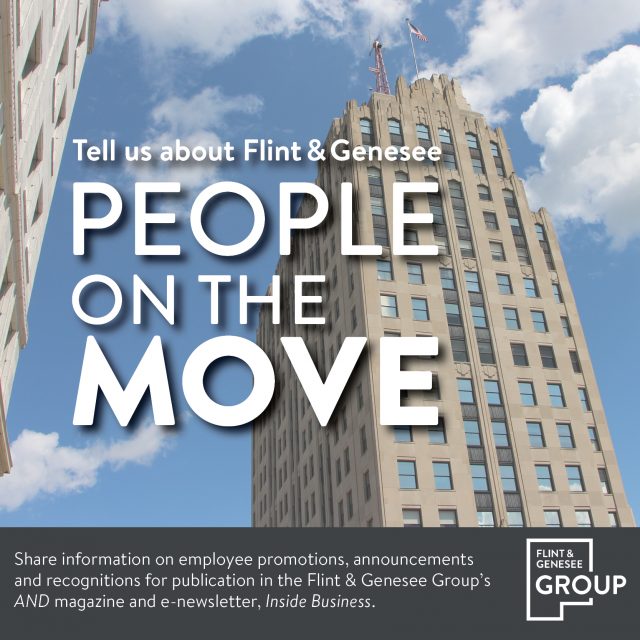 Share your company's news about employee promotions, new hires, business announcements and recognition for publication in the Flint & Genesee Group's AND magazine and e-newsletter, Inside Business.