Coronavirus: Resources for Employers and Businesses
Last updated April 2, 2020 at 9:31 a.m.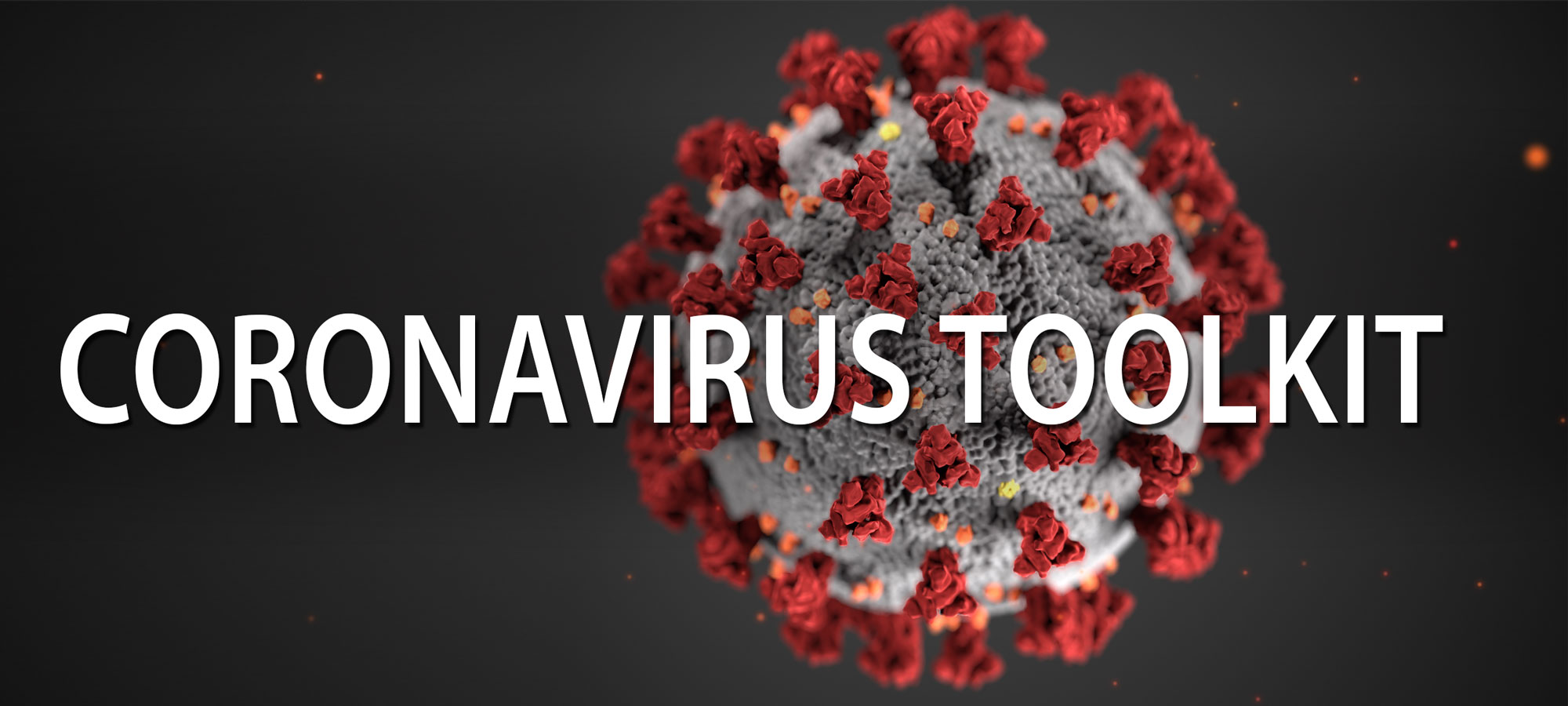 As concern around the coronavirus outbreak continues to grow, the Flint & Genesee Chamber of Commerce is closely monitoring and complying with guidance provided by local, state and federal partners including the Genesee County Health Department, State of Michigan, Centers for Disease Control & Prevention and the U.S. Chamber of Commerce.
Our number one priority, as always, is to keep our employees and customers healthy and safe. The Chamber office will be closed through April 30, with all Chamber staff working remotely and this timeframe is subject to change. Please continue to contact members of our team by email.  Additionally, all Chamber events during this time will be canceled or postponed; attendees will be notified no later than 24 hours before the event.
We will be reviewing decisions to adapt processes and host events on a daily, case-by-case basis. We will also be keeping you, our members, informed about the latest news, resources and tools around the coronavirus disease 2019 (COVID-19).
COVID-19 Response Newsletter
Business Support Updates in Response to COVID-19
We are making every effort to keep the business community informed on the latest information regarding the coronavirus and business resources becoming available. Please sign up for our newsletter to stay-up-to-date.
Members are encouraged to keep the Chamber informed about measures being taken to reduce the spread of COVID-19 (e.g., expanding services to include curbside pickup). These actions should be submitted to Steven Elkins at so we can help you share this information.
Additionally, we recommend keeping your clients up to date by sharing the different safety practices and operational changes your business has implemented on social media. Whether you post a video, photo, article or a few bullet points, be sure to use the hashtag #supportflintgenesee so we can easily find your updates and highlight them on the Support Your Flint & Genesee Business page.
Precautions & Preparedness
Much is unknown about how the virus that causes COVID-19 spreads. Based on similar coronaviruses, the CDC recommends that employers follow certain precautions, which include:
Instruct employees to clean their hands often.

Encourage them to wash their hands with soap and water for at least 20 seconds or use an alcohol-based hand sanitizer that contains at least 60 to 95 percent alcohol.
Actively encourage sick employees to stay home.

Employees who have symptoms of acute respiratory illness are recommended to stay home and not come to work until they are free of fever (100.4° F or greater using an oral thermometer), signs of a fever and any other symptoms for at least 24 hours, without the use of fever-reducing or other symptom-altering medicines (e.g. cough suppressants).
Routinely clean all frequently touched surfaces in the workplace.

This includes workstations, countertops and doorknobs. Provide disinfecting wipes so that commonly used surfaces (e.g., doorknobs, keyboards, remote controls, desks) can be wiped down by employees before each use.
Now that there are confirmed cases of COVID-19 in the United States, the CDC recommends that organizations create an infectious disease outbreak response plan. For example:
If state and local health authorities recommend the use of social distancing strategies, explore whether you can establish policies and practices, such as telecommuting and flexible work hours (e.g., staggered shifts), to increase the physical distance among employees and between employees and others.
Consider canceling non-essential business travel to additional countries per travel guidance on the CDC website.
For a full list of recommended strategies for businesses and employers, click here.
Additional resources are available through the U.S. Chamber of Commerce, which offers a collection of tools that guide companies toward addressing business preparedness issues while building in flexibility to handle potential business interruptions.
On March 10, Gov. Gretchen Whitmer declared a state of emergency to maximize efforts and assist local governments and officials on slowing the spread of the virus.
The Michigan governor on March 24 enacted the "Stay Home, Stay Safe" Executive Order, directing all Michigan businesses and operations to temporarily suspend in-person operations that are not necessary to sustain or protect life. The order also directs Michiganders to stay in their homes unless they're a part of that critical infrastructure workforce, engaged in certain outdoor activities, or performing tasks necessary to the health and safety of themselves or their family, like going to the hospital or grocery store.
To stay informed on the latest actions taken by the state, click here.
Flint & Genesee Chamber of Commerce Feedback Regarding COVID-19
The Flint & Genesee Chamber is actively engaging with local, state and federal officials, as well as local funders to collect input that could result in support systems and programs for businesses. Can we have a few minutes to answer some questions?