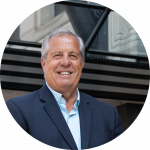 At the Flint & Genesee Group, we know we're at our best when our employees feel valued, included, and heard—when everyone can show up as themselves and do their best work. I am grateful for the individuals on our team who contribute every day in ways that make an important impact for the organization and the whole community.  
 This February during Black History Month, I am especially proud to highlight upcoming programming that helps us reflect on and celebrate the importance of diversity, equity, and inclusion (DEI). 
 First, I encourage all Chamber members and partner businesses to attend the February Chamber Luncheon. This month's keynote speaker will be our own Sandra Etherly-Johnson, the Flint & Genesee Group's director of Diversity, Equity, Inclusion & Community Relations. Sandra will talk about the "when, what, and why" of Black History Month, the history of Black-owned businesses here and around the nation, and ways to celebrate Black history during the month of February. 
 Later this month, the Group will kick off "Building the Foundation: A Diversity in the Workplace Series." This training opportunity is made up of quarterly sessions designed to support organizations in their DEI efforts. The learning will be interactive, with the goal of equipping managers to effectively lead their teams with DEI principles in mind. Session topics include Diversity in the Workplace, Self-Awareness and Implicit Bias, Stereotypes and Microaggressions, and Building Inclusive Workplaces. The first session will be held on February 21, with future sessions scheduled in May, August, and October. You can learn more and register from our Training & Development catalog.  
 The benefits of DEI training for your business are tangible. Engaging diverse talent with unique points of view will drive growth, improve employee retention, and promote a positive work culture. The more we come together for conversation and shared learning, the more we stand to benefit from a stronger, more inclusive community. I hope that you will join us.