General Motors Co. recently announced that it will invest $579 million in its Flint Engine Operations facility. This investment will help prepare GM's sixth generation family of small-block V-8 gas engines, along with the associated block, head, and crank machining. This will mark a return of V-8 engine production to Flint and is part of a planned investment across four of the manufacturer's facilities.
"These investments, coupled with the hard work and dedication of our team members in Flint, Bay City, Rochester, and Defiance, enable us to build world-class products for our customers and provide job security at these plants for years to come," said Gerald Johnson, GM executive vice president of Global Manufacturing and Sustainability.
Dave Donahue of RE/MAX EDGE has been inducted into the RE/MAX Hall of Fame. Donahue receives this honor for his many years of dedication and hard work with his clients. His induction serves as a sign of his commitment to service and his status as an elite real estate professional.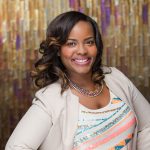 Effective Jan. 23, 2023, Amari Steward has been promoted to executive director of Explore Flint & Genesee, a division of the Flint & Genesee Group. Steward began with the division in 2016 as a senior sales manager and, since then, has supported the Gus Macker 3-on-3 Basketball Tournament, Gridiron Classic, and other meetings and events held locally.
ROWE Professional Services Company has named Lori L. Mudge and Michael A. Royalty to the ROWE principal group and executive committee. Mudge assumes the new role of chief talent officer, a position that is focused on employee well-being and will provide oversight for training and development, safety, and the Human Resource and Administration departments. Royalty has been named director of Business Development. He will work with Rowe's production departments to create and implement business development initiatives as well as provide oversight to the Marketing department.
Dylan Straka is the new vice president of Finance for Premier Security Solutions, a Flint-based security company founded in 2013. Straka previously served as the chief financial officer for Skypoint Ventures and director of Finance for Forum Health.