DEI commitments don't mean much if your organization doesn't have the results that show the change you're enacting in the workplace and broader community. At Flint & Genesee Group, our DEI efforts go a step further to dismantle the inequities within workplaces by prioritizing diversity, equity and inclusion best practices within team and organization structure. Using an interactive learning approach, this DEI leadership series aims to ensure that managers have the right tools to effectively lead their teams.
Facilitator: Sandra Johnson, Flint & Genesee Group
Cost: $20 per session
May 23 | Session 2: Self-Awareness and Implicit Bias  REGISTER
August 22 | Session 3: Stereotypes and Microaggressions  REGISTER
October 24 | Session 4: Building Inclusive Workplaces  REGISTER
What are the benefits of diversity training?
There are many benefits. On the business side, it:
Drives bottom-line business success
Delivers long-term value creation
Prevents public relations disasters
Brings in diverse talent with unique points of view
This type of training offers many people-centric benefits as well. It:
Promotes a healthy and inclusive organizational culture
Improves employee retention
Boosts employee morale (and happy employees produce better business results!)
---
Meet Your Facilitator: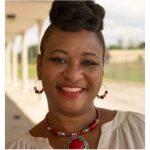 Sandra Etherly-Johnson, director of Diversity, Equity and Inclusion & Community Relations at Flint & Genesee Group, is an experienced community organizer in academic, nonprofit, political, and faith-based organizations. As a leader of DEI, she aims to reduce the influence of bias — whether cultural, in-group or unconscious — not by striving for political correctness, but through building relationships with different people and fostering awareness both interpersonally and through monitoring of behaviors of others.
Etherly-Johnson has a bachelor's degree in social work and holds DEI certifications and credentials to stay current in the trends and best practices in the field. She has developed and run many programs at federal, higher education and grassroots levels, giving her a unique perspective and approach to DEI and its practical applications in various settings. Her expertise has led her to facilitate multiple national DEI workshops, roundtable discussions and trainings.