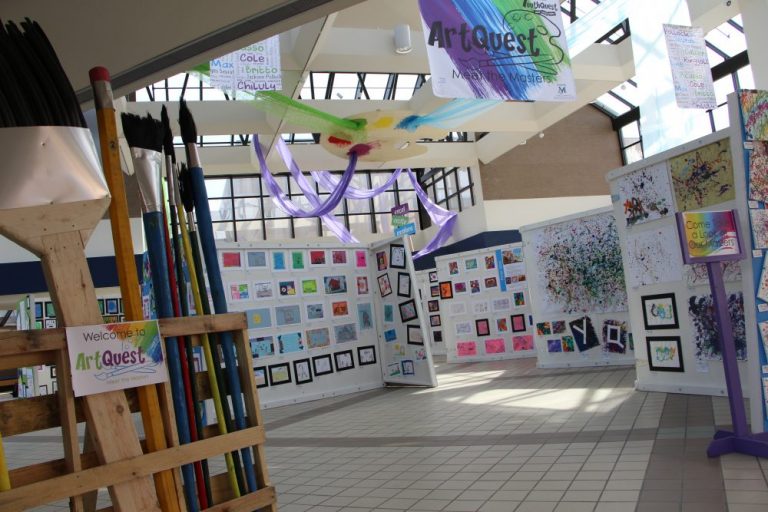 YouthQuest's annual art exhibition is back for its ninth year, this time with a focus on graffiti and other forms of street art.
The three-day event represents the culmination of five months of art lessons and activities from YouthQuest's afterschool program in Flint and Genesee County.
"YouthQuest students learned this year that art doesn't always have to be in galleries," said Cheryl Adkins, program director for YouthQuest. "Art is for everyone, and what better way to exemplify that than by exploring street art?"
Not only will ArtQuest allow the young artists to see their work displayed, it provides the opportunity for community members to join in on the fun. The public is invited to attend the event, which runs from 4-6 p.m. April 9-11, in the Diplomat atrium, 4100 S. Saginaw St. in Flint.
Attendees can expect an immersive experience that is reminiscent of a street fair, complete with stilt walkers, magicians, mimes and a graffiti artist working in real-time.
Admission is free, although guests are encouraged to RSVP by calling (810) 600-1422.
YouthQuest is made possible through the generous support of the Charles Stewart Mott Foundation and 21st Century Community Learning Centers.