U.S. Rep. Dan Kildee (D-Flint) on April 23 held a roundtable discussion with about a dozen members of the Flint & Genesee Chamber of Commerce. As part of his new role on the prestigious Ways and Means Committee, the chief tax-writing committee in the U.S. House of Representatives, Kildee asked the Chamber to convene a business roundtable to hear first-hand from members, including small businesses, philanthropic and non-profit organizations, on how the recent changes to the tax code have affected them.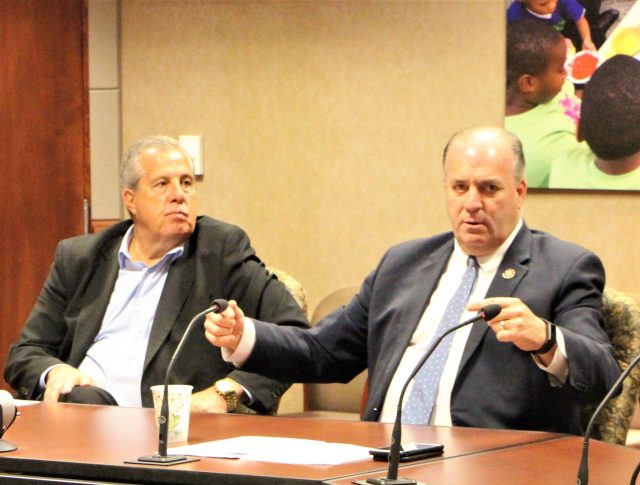 Kildee was recently selected to serve on the Ways and Means Committee in the 116th Congress, the oldest and one of the most powerful committees in the U.S. House of Representatives. The committee will be at the forefront of key issues, including taxes, health care and trade. It also has vast jurisdiction over important programs including Social Security, Unemployment Insurance, Medicare, enforcement of child support laws, Temporary Assistance for Needy Families, and foster care and adoption programs.
"I am honored to join the House Ways and Means Committee and I am ready to continue working on policies that help to grow our economy, support small business, and provide more opportunities for all Americans," Kildee told the group. "We need to have a tax code that grows the middle class, fair trade deals that benefit workers and affordable health care for all Americans. My position on the Ways and Means Committee means Michiganders and small businesses will have a voice at the table."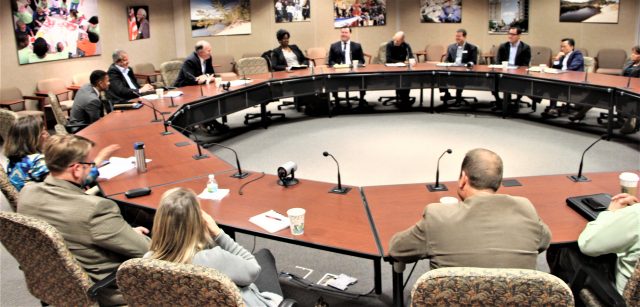 Born and raised in Flint, Kildee is a lifelong Michigander. In addition to membership on the House Ways and Means Committee, Kildee holds various leadership positions in Congress. As Chief Deputy Whip, part of the Democratic leadership team in the 116th Congress, he acts as an important liaison among members of Congress and the leadership to build support for Democratic priorities and legislation.
Before being elected to Congress, Kildee co-founded and served as the president of the Center for Community Progress, a national non-profit organization focused on urban land reform and revitalization. He also founded Michigan's first land bank – the Genesee County Land Bank – which is responsible for tens of millions of dollars in redevelopment in Flint. The Genesee County Land Bank later served as a model for over 100 other land banks across the nation.