National Small Business Week, May 5-11, is an annual event dedicated to recognizing the nation's top small businesses, entrepreneurs, small business advocates and champions from across the country. Every day, small businesses create 21st century jobs, drive innovation, support our neighborhoods and cities, and increase America's global competitiveness.
Businesses that would like to recognize National Small Business Week on their favorite social networks are encouraged to check out this Social Media Guide from the U.S. Small Business Administration. Additionally, specially designed cover images are available for Facebook and Twitter here.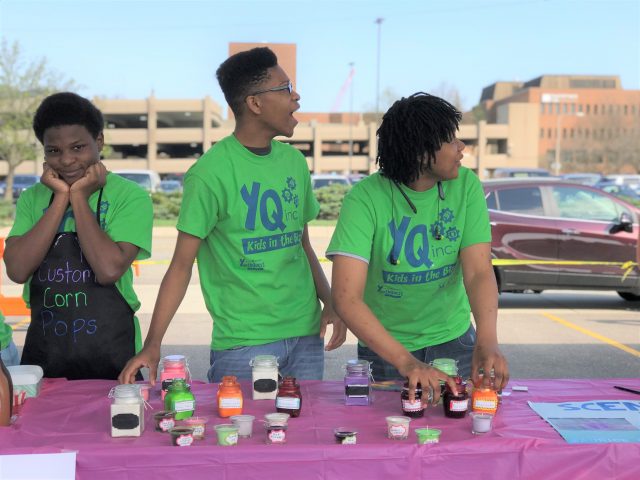 Meanwhile, the Flint & Genesee Chamber of Commerce's social media pages will help extend the reach of the National #SmallBusinessWeek campaign. The Chamber's Twitter and Facebook accounts will feature the SBA-branded cover image for the week. Additionally, related content will be posted on a nearly daily basis, linking to the latest issue of Inside Business, encouraging followers to check-in and share selfies at some of their favorite small businesses, sharing links to Members Spotlights/FACES profiles and promoting the SBA's digital conferences/webinars happening that week.
Speaking of Member Spotlights and FACES profiles, check out these stories from 2019.
Member Spotlights, featured in AND
FACES of Flint & Genesee
Also, in observance of National Small Business Week, Inside Business is reminding readers about the Chamber's variety of services and resources to help small businesses grow and prosper in our region.
Member Services assists companies with its training and professional development needs and provides promotional support by hosting ribbon cuttings, grand openings and groundbreakings, to name a few. The Chamber also offers important networking opportunities, such as the Chamber Luncheons, the Annual Golf Classic and After Hours Wine Down.
Economic Development delivers a range of tools businesses need to thrive and facilitates new business growth, development and retention. This includes:
More information about National Small Business Week activities is available at sbg.gov/national-small-business-week.