I want to thank everyone who attended the Chamber's 2019 Annual Meeting presented by Blue Cross Blue Shield of Michigan. We had a sold-out crowd with 450 attendees, and it was great to see everyone! If you were unable to attend, this column provides you with a recap.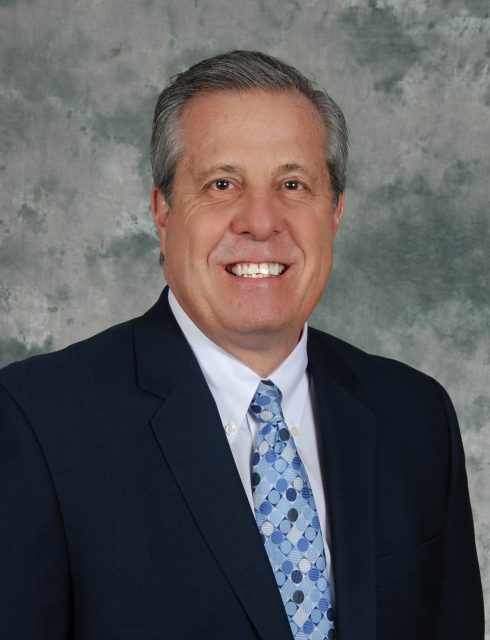 Guided by our theme, Partnering for Economic Vitality: Developing Business, Talent & Place, we talked about the power of partnerships and the role they play in creating a more vibrant economy. We highlighted some of the Chamber's progress made in 2018, year one of our three-year strategic plan, and shared how we are building on the successes and addressing some of the challenges, this year.
We heard from Detroit Mayor Mike Duggan, who was the keynote speaker. He delivered a dynamic, inspiring presentation on: how Detroit is addressing issues, such as reversing a 60-year population decline and widespread blight; how it has turned many challenges into success stories, such as significantly improved city services, rehabbed neighborhoods, attracting major companies and building up the riverfront downtown; and having nearly 10,000 housing units under construction or design to accommodate commercial and residential demand. Also, dovetailing with the meeting's theme, he talked about the important role that collaboration has played throughout the city's comeback story, and the many parallels between Detroit and the Flint area.
In my closing remarks, I touched on two challenges that many regions face – including Genesee County – and that's population decline and the talent shortage. Two critical issues that we must address head on, and it will require many stakeholders – business, education, philanthropic and community – all working together. You'll be hearing more about this in the coming weeks and months. In the meantime, the Chamber is focused on:
Current talent attraction, engagement and retention strategies
Reengaging people who have been feeling disenfranchised – those who are working but still can't make ends meet – and we will work with our partners to offer resources that will give them a reason for hope.
Our workforce readiness programs and promoting partner programs
And generating awareness that there are jobs available.
Right before we adjourned the meeting, I invited attendees to participate in one last poll question. I asked them to use one word to describe the future of Flint & Genesee. As all eyes were on the screen, the five largest words that appeared in the word cloud were promising, bright, hopeful, exciting and growth. It was awesome to see and feel the optimism in the room! It was also it a great note to end on.
Thanks again to our members for your continued support! If you weren't able to attend this year's meeting, we hope to see you soon at another Chamber function.
All the Best,
Tim