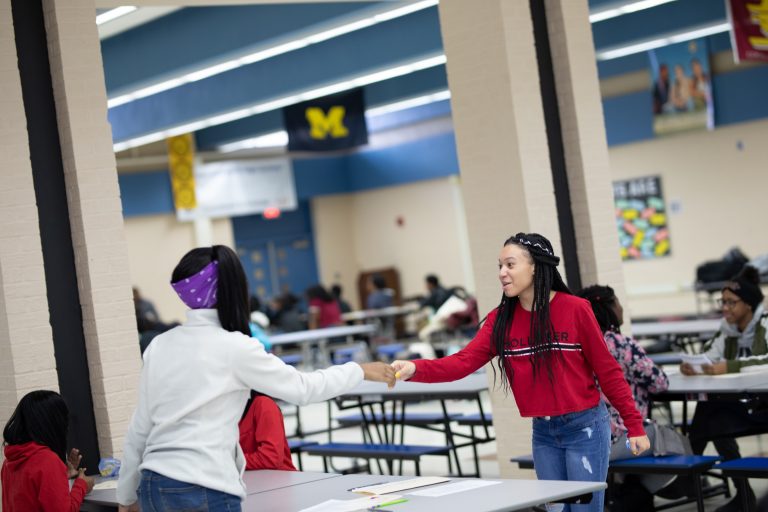 (Flint, Mich. 01/09/2023) With the new year comes new opportunities for a longstanding program aimed at training Flint and Genesee County teens. TeenQuest, a pre-employment training program administered by Flint & Genesee Education & Talent, a division of Flint & Genesee Group, is changing the way it serves its program to allow for flexibility and to reach a broader audience.
"Through speaking with our partners, we've discovered that our program had limitations for both the students and the schools in which we work," says James Avery, director of Talent Development for Flint & Genesee Education & Talent. "To address this, we developed a new format that allows for more flexibility while still providing the same quality content."
The new format is set to be piloted at three Genesee County schools starting Jan. 9. Participating schools include Grand Blanc High School, Davison High School, and Bentley High School. The five-week program will run two days a week for two and a half hours. The former format committed students to four days a week for five weeks, which often conflicted with students' other extracurricular activities.
The new condensed schedule will also allow Education & Talent to hold sessions at more schools throughout the year.
"We are hopeful that our staff will be able to coordinate more sites hosting TeenQuest throughout the year with these changes," says Avery. "Our plan is to have our program run at sites on Monday and Wednesday at one school and Tuesday and Thursday at another."
With a varied utilization of staff, there is a potential of up to eight sites hosted per session throughout the year. This creates more opportunities for students to have the chance to attend the TeenQuest program.
Additionally, Education & Talent has continued to expand programming into day school. This model has been utilized in the past on a case-by-case basis with several schools in Genesee County with the potential to increase to more sites in 2023 and beyond.
"We have found good success hosting TeenQuest during career preparation courses during day school," says Avery. "We are hoping to partner with more schools in the future to increase the impact of our program."
For more information on TeenQuest, visit EducateFlintandGenesee.org/TeenQuest.