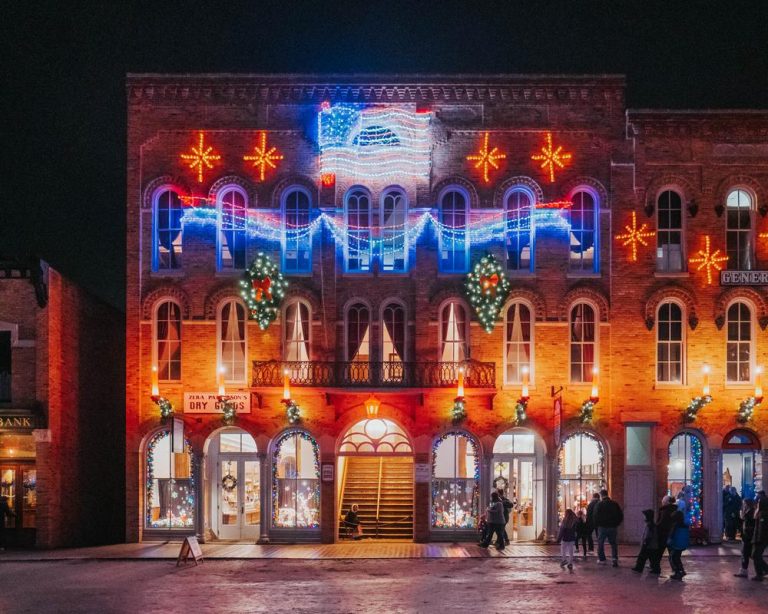 (Flint, Mich., Nov. 17, 2022) Dazzling Christmas lights lining main streets. Exceptional boutiques with gifts perfect for the holidays. Locally owned coffee shops offering holiday drinks and a place to warm up. Winter festivals meant for making holiday memories that will last a lifetime.
That's what you'll find in Flint and Genesee County, Michigan. With multiple events and festivals, Flint & Genesee is a perfect place for a weekend away this season. And Explore Flint & Genesee is a great resource to use when booking your next trip.
In Flint & Genesee, a local favorite gem is Christmas at Crossroads. Beginning the day after Thanksgiving, the event runs Friday-Sunday from 4-9 p.m. During the holidays, Crossroads Village & Huckleberry Railroad displays thousands of sparkling lights. The village also has fun and unique activities for the whole family.
The areas surrounding Flint also host a variety of holiday festivals in December. Events include:
Make your visit a weekend trip! Stay at one of Flint & Genesee's cozy hotels. Save time and book directly through the Explore Flint & Genesee website.
For information on holiday events in Flint & Genesee, visit ExploreFlintandGenesee.org.