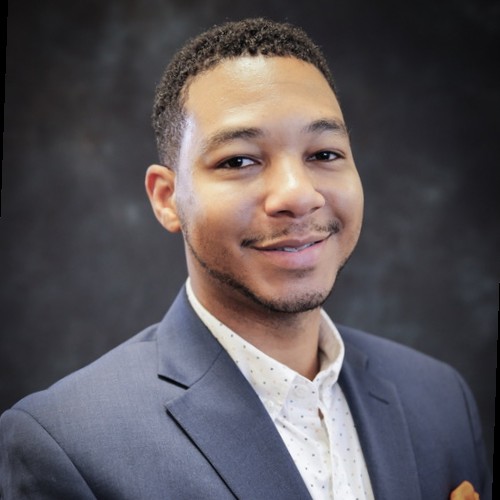 Consumers Energy has named Rafael Turner as the new community affairs manager for Genesee and Shiawassee counties. Turner brings established relationships and leadership skills to the role as the company's local government and community liaison.
"We are fortunate to have a highly regarded leader with an exceptional background aligning local resources and community outreach in this role enhancing the vitality of Consumers Energy as well as Genesee and Shiawassee Counties," said Josh Burgett, Consumers' executive director of community engagement.
Turner was formerly a program officer at the Ruth Mott Foundation. He replaced Kyle McCree, who became Consumers' director of state government affairs. News release
****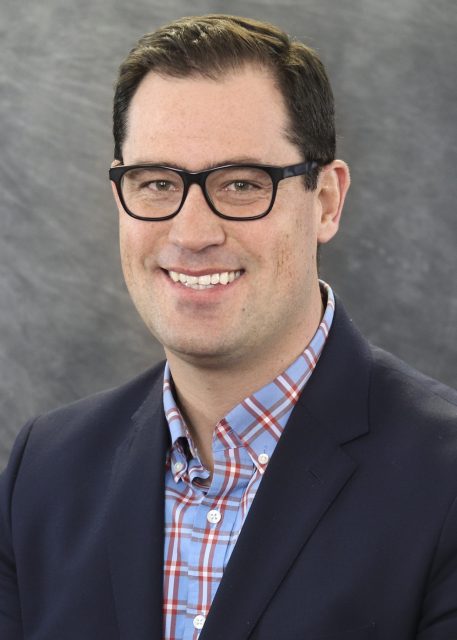 Tyler Rossmaessler, director of economic development at the Flint & Genesee Chamber of Commerce, is a recipient of the 2021 Economic Development 40 Under 40 Award, the biennial award recognizing rising stars under 40 years old in the economic development industry. The awards program is hosted by Development Counsellors International (DCI), a New York-based integrated marketing firm that works with economic development and travel organizations around the globe, and Jorgenson Consulting, a leading national executive search firm serving organizations in non-profit, economic, and community development industries. An independent selection committee of six economic development professionals and site selection consultants evaluated a record-number of 200-plus nominees.
For more information on the 40 Under 40 awards program and this year's winners, visit econdev40under40.com.
****
Bishop International Airport was awarded more than $2.5 million through the U.S. Department of Transportation's Airport Coronavirus Response Grant Program, are available as a part of the Consolidated Appropriations Act. In addition, Hamilton Community Health Network received more than $2.9 million in a federal grant from the U.S. Department of Health and Human Services to support the continuation of primary care, dental and behavioral health care services to families, particularly those who are medically underserved, as well as veterans. The grants were announced by U.S. Rep. Dan Kildee.
****
Skaff Furniture Carpet One is celebrating its 110-year anniversary. Now in its fourth generation of family ownership, the company was founded in 1911 by George Skaff who began selling rugs from a cart in downtown Flint.

****
McLaren Fenton on March 16 marked the first anniversary of its 24/7 emergency room on Owen Road in Fenton. The ER offers telestroke technology, comprehensive imaging including a CT scanner, X-rays, and ultrasound, as well as capabilities for emergency department laboratory services. Staff includes board-certified emergency physicians, along with emergency room nurses and support personnel.
***
BorgWarner on Feb. 25 donated $1,025,000 to Kettering University to establish a scholarship program and other initiatives to support opportunities for minorities in science, technology, engineering and math (STEM) industries. Part of the donation – $925,000 – will fund the BorgWarner Scholars Program, which provides annual scholarships to students in financial need, with a primary focus on African American and Hispanic students who have an interest in participating in an engineering co-op at BorgWarner. The remaining $100,000 will support a new Kettering initiative and help expand it to more corporate sponsors. News release
****
Dort Financial Credit Union announced the results of its 2020 Annual Snowman Sales fundraiser benefiting two local charities. The 2020 beneficiaries – The Child Advocacy Team and the St. Luke N.E.W. Life Center – were selected by Dort Financial employees and split the proceeds totaling $15,936. Funds were raised in the months of November and December from credit union members and team members. Dort Financial has contributed to the Annual Snowman Sales campaign through donations received from members throughout the holiday season for over 20 years.
****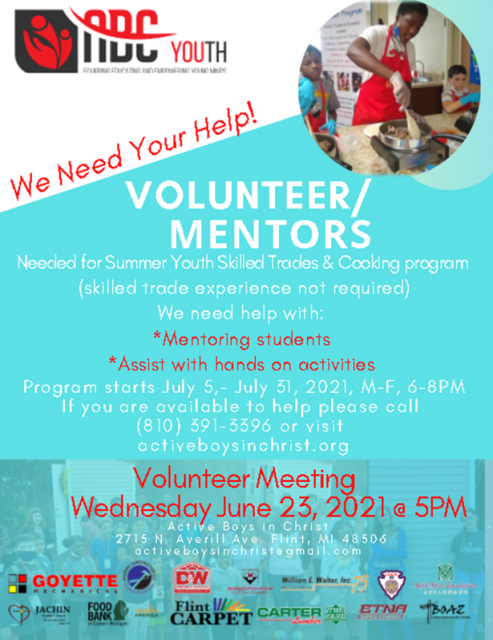 ABC Youth is seeking volunteers and mentors for its  Summer Youth Skilled Trades & Cooking program. The program runs from July 5-31, Monday-Friday, from 6-8 p.m. Skilled trades experience is not necessary.
For more information, call (810) 391-3396 or visit activeboysinchrist.org.
****
The Hilton Effect Foundation donated $5,000 to the Food Bank of Eastern Michigan to provide 30,000 meals for Flint residents. Hilton Effect Foundation, Hilton's primary international philanthropic arm, made the donation on behalf of the Hilton Garden Inn Flint Downtown to help support the Food Bank's mission to support hunger in the Flint community. The grant also initiates a future relationship with Hilton Garden Inn and the hotel team.
Since mid-March of 2020, the Food Bank has distributed more than 49 million pounds of food, including fresh produce, dairy, and protein, throughout its 22-county service area. That is more food than the Food Bank has distributed at any point in its history and is in response to massive need in the counties it serves. Normally, approximately 14 percent of residents in the Food Bank's 22 counties are in need of food. During the COVID-19 pandemic, that has grown to 40 percent.
"We are seeing a greater need for food than at any point in our 40-year history of serving the community," said Kara Ross, Food Bank president and CEO. "We would not be able to meet that need without amazing partners like the Hilton Effect Foundation. Monetary donations are vital to our ability to continue to purchase and transport food and quickly get it to people who need it most through our network of community partners and volunteers. We are grateful for the Hilton Effect Foundation's support of Flint residents."
In November of 2020, Hilton Garden Inn opened in downtown Flint in the former Genesee County Savings Bank building. The hotel is a centerpiece of the ongoing revitalization of downtown Flint. The grant to the Food Bank is part of Hilton's commitment to make an impact in its local communities.
"We are grateful for and proud of the commitment the Hilton Effect Foundation has shown to helping Flint residents," said Tim Herman, president of Uptown Reinvestment Corp. (URC), the Hilton Garden Inn Flint's developer and owner. "This grant provides direct help to the many people facing unprecedented need during the pandemic and is another example of the positive impact Hilton's presence in Flint is having on the city and its people."
****
Send submissions for personnel updates to . Photos are optional.