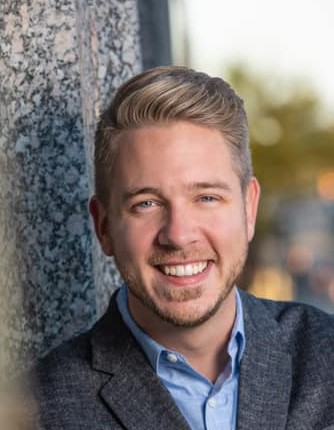 Steven Elkins is the new vice president at Caudill Thornquist Group in Grand Blanc. Elkins, who joined the agency in July, oversees sales, marketing and operations. He is formerly the director of member services at the Flint & Genesee Chamber of Commerce.
****
Lewis & Knopf, CPA, P.C. announced the addition of Joshua Legant to its professional team. Legant joins the firm as an intern. In this role, he will get his first taste of what it is like to work in the public accounting sphere. Prior to entering the accounting field, Legant spent seven years in the U.S. Air Force, serving most recently as an aircraft mechanic and instructor. He is a recent graduate of Black Hills State University with a bachelor's degree in accounting.
"I am excited to welcome Josh to the team," said Greg Waller, CPA, CGMA, Lewis & Knopf managing principal. "It is always thrilling to have new interns come onboard. They really help to reinvigorate the whole team with their fresh perspective and eagerness to learn."
****
Bishop Airport announced that it will see an increase in seat availability of 11.6 percent in August versus over July. The increase is attributable as follows:
United Airlines will see the largest increase, adding 100 percent additional capacity between Bishop and Chicago O'Hare.
American Airlines is adding a 14.9 percent increase between Flint and its newest destination: American is also boosting its Chicago O'Hare seats by 11.4 percent.
Allegiant Airlines has returned its seasonal flights to Sarasota. By doing so, Allegiant is adding 100 percent capacity to Sarasota in August over its July 2020
"The wonderful partnership that we have with our airlines continues to bolster this airport and our community," said Airport Director Nino Sapone. "Of course, without the support of our region's travelers, our airlines would not be able to continue to add seats back into our market. Our heartfelt thanks go out to them all, as well as to our fantastic team members throughout the entire airport.  Everyone has come together to continue to keep Flint Bishop a great traveling experience."
****
Send submissions for Member News, including personnel updates, to . Photos are optional.