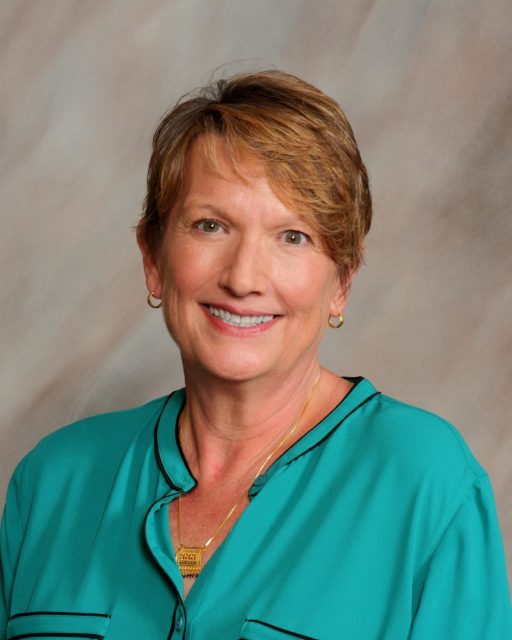 Peckham, Inc.'s Board of Directors has named Jo Sinha as president and chief executive officer, effective Feb. 1, 2020. Sinha, who is currently Peckham's chief operating officer, will replace longtime CEO Mitch Tomlinson after he retires in January. Sinha has been with Peckham for more than two decades serving in a variety of leadership roles within the company, including project and grants manager, and corporate vice president. Under her leadership, Peckham has achieved significant growth and achievement across its line of businesses and federal contracts. With more than 3,000 employees, 11 locations, five social enterprises and more than 25 vocational rehabilitation services and programs, Sinha will be responsible for leading the award-winning organization's mission, culture and overall business operations. News release
****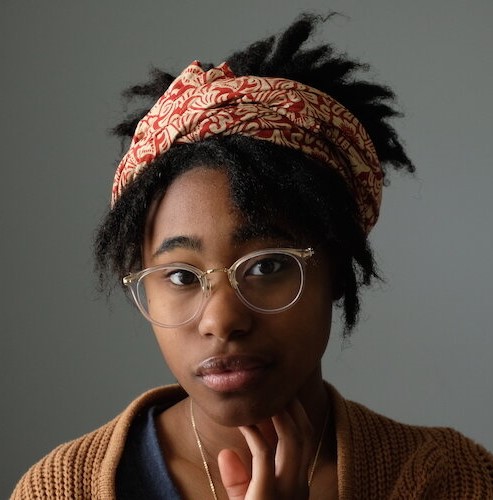 Alexandria Brown has promoted to managing editor of Flintside, an online news magazine about the Flint region. Brown is a reporter, photographer and videographer for Flintside. She is serving as project editor for On the Ground in the Civic Park neighborhood and is a lifelong resident of Genesee County. A Flint native, she's a graduate of the University of Rochester in New York, where she earned a bachelor's degree with a dual major in English/Communications and History and minor in Environmental Humanities. Brown replaced Marjory Raymer, who left to become director of communications for Flint Mayor Sheldon Neeley.
****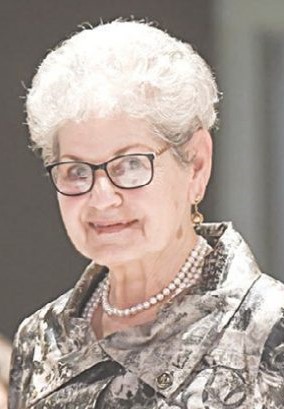 Sally Shaheen-Joseph is the the 2019 Sybyl Award recipient. Established and presented by the Hurley Foundation, the award was created in memory of community advocate and tireless volunteer Sybyl Atwood, who dedicated her life to helping others in and around the city of Flint. The award honors those who are actively following in her footsteps.
Shaheen-Joseph is tireless. Her career spans five decades and encompasses both city and county government, extensive community service in addition to raising a family and practicing law.
She was elected to her first term of office on the Mott Community College Board of Trustees in 2007. In November 2014 she was re-elected to a second term. An attorney, she brings more than 30 years of experience in politics to MCC. She is currently an advisory board member of the Flint Area Salvation Army, Genesee Valley Rotary, and the Executive Board of the Arab-American Institute, as well as its National Policy Council and National Leadership Council. Read more
****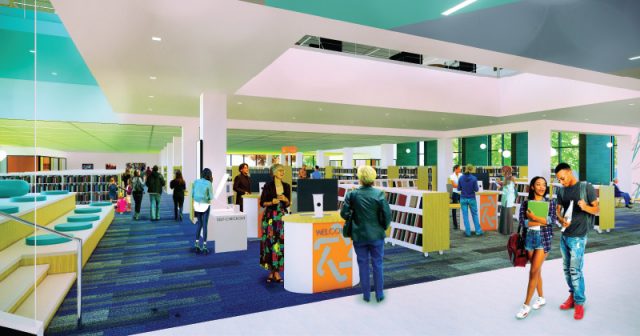 After more than two-thirds of Flint voters said yes to funding a Flint Public Library renovation, three local foundations announced financial support for the upcoming project. The Charles Stewart Mott Foundation, Ruth Mott Foundation and Community Foundation of Greater Flint together are committing more than $16 million to the project, set to begin in May 2020. The Charles Stewart Mott Foundation, which made an initial grant of $1.2 million in August, now will grant an additional $13.8 million. The Ruth Mott Foundation will grant $1 million, and the Community Foundation of Greater Flint will grant $50,000. On Nov. 5, 68 percent of Flint voters approved a $12.6 million bond that will help to fund renovations. The library will move to a temporary location during construction and is slated to reopen by August 2021. Learn more about the project timeline and renovation plans at yournewFPL.org.
****
Bishop Airport, in conjunction with SP+, its parking lot management company, has launched a new initiative: the ability to prepay for a short-term parking spot. To launch this new program, the airport is offering 15 percent off of the $15 dollar per day fee from now until Dec. 23, 22019 for travel anytime through Dec., 2020.
"Affordable on-airport parking is now even more convenient at FNT", said Airport Director, Nino Sapone. "We've even added a Parking Calculator to our website reservations page so you can more accurately calculate the entire cost of your trip. This is just one more way you can save even more time and money by flying from Flint."
To take advantage of this sale, go to bishopairport.org and use the promo code: DEC1519.
****
Send submissions for personnel updates to . Photos are optional.