Karmanos Cancer Institute (KCI) at McLaren Flint expands head and neck cancer services by collaborating with KCI physicians in Detroit. Head and neck surgical oncologists George Yoo, MD, Jeffrey Hotaling, MD and John Cramer, MD are now also seeing patients in Flint. Expanding head and neck surgical services brings this option closer to Genesee County residents.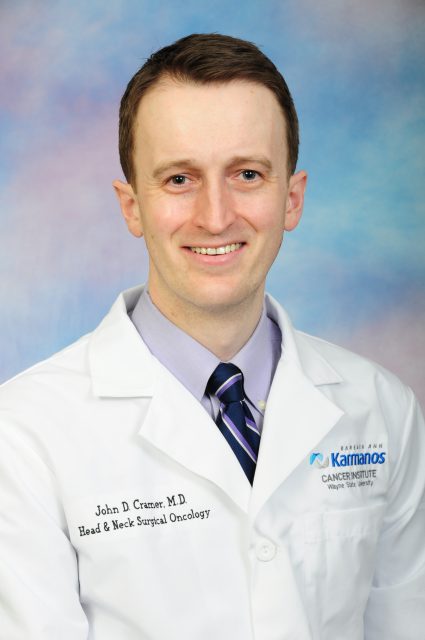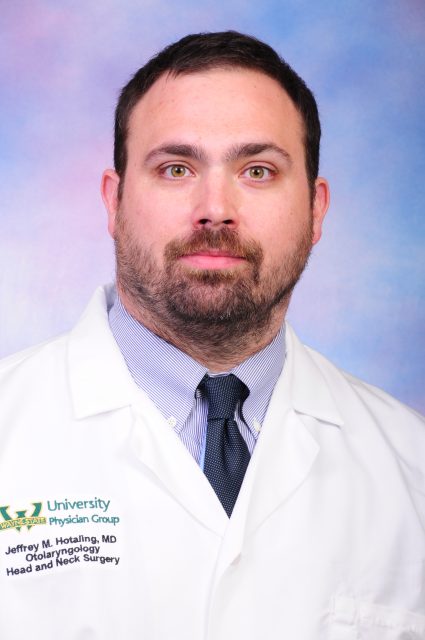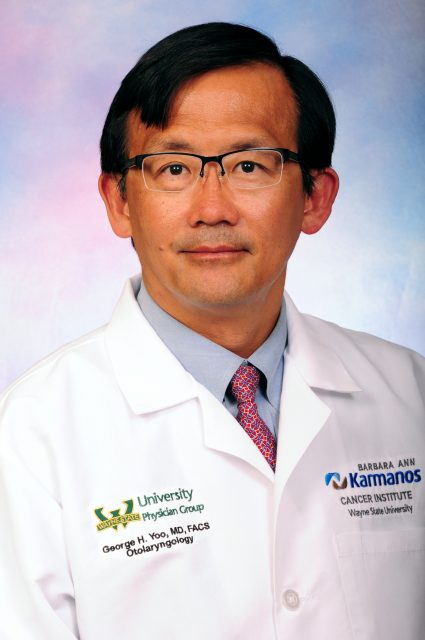 "We want to provide comprehensive head and neck services in the Flint area," says Dr. Yoo, who also serves as the Chief Medical Officer at Karmanos Cancer Institute. "We'll be on site to provide these services, so patients don't have to travel too far. We will provide a team-care approach with the medical oncologist and radiation oncologist at the McLaren Flint cancer center."
Surgery to remove cancers in the head and neck area are usually recommended for patients with mouth, throat and parotid gland cancers. Along with being designated a National Cancer Institute (NCI) Comprehensive Cancer Center, KCI is among the best centers in the country for treatment of head and neck diseases. Drs. Yoo, Hotaling and Cramer are part of KCI's head and neck multidisciplinary team. They have treated patients from across the country. The three physicians will work collaboratively with head and neck oncology experts on the McLaren Flint campus, including radiation, surgical and medical oncologists.
****
The University of Michigan-Flint is the only institution in the state of Michigan to receive a grant from the U.S. Department of Commerce's Economic Development Administration (EDA). The funding is from the EDA CARES Act Recovery Assistance grants, which were awarded to EDA University Centers across the nation to boost their capacity to support regional economic development strategies in response to the coronavirus pandemic. News Release
****
The Community Foundation of Greater Flint (CFGF) announced a new partnership with The Hagerman Foundation, a local funder whose mission has been to brighten and improve the lives of future generations. The Hagerman Foundation has established the Hagerman Foundation Fund of the Community Foundation of Greater Flint. The foundation has invested over $17 million in grants to local nonprofit organizations over the past six years.
"We have supported organizations that promote education, life skills, entrepreneurship, ministry, counseling, and the arts," said Founder and President Phil Hagerman. "We will forever be grateful for how this community embraced the foundation's strategies of finding innovative ways to address our challenges, making our community better for all, particularly the youngest among us. I look forward to continuing our philanthropic legacy through the community foundation."
Isaiah M. Oliver, CFGF president and CEO, said he looks forward to deepening the relationship with the Hagerman family and their desire to continue place-based philanthropy. "We have a history of working with donors who are committed to a vibrant and equitable Genesee County where everyone can thrive," Oliver said. "The Hagerman family's commitment to our community is unwavering. I look forward to honoring their past as we continue to move Flint forward through innovative solutions that promote youth, education and our community."
Nonprofits may direct their grant proposals to CFGF in the future. To apply for a grant, visit our website at www.cfgf.org or call for more information at 810-767-8270.
****
Bishop Airport announced that United Airlines has added an additional flight to its daily schedule. United's schedule at Bishop:

"It's great to see United continuing to increase their service in Flint," said Airport Director Nino Sapone. "They are committed to connecting our region to their vast airline network and Star Alliance. By adding an early morning departure, our passengers can more easily come and go in one day, if needed. It also decreases layover time in Chicago O'Hare, as well as increases overall connectivity."