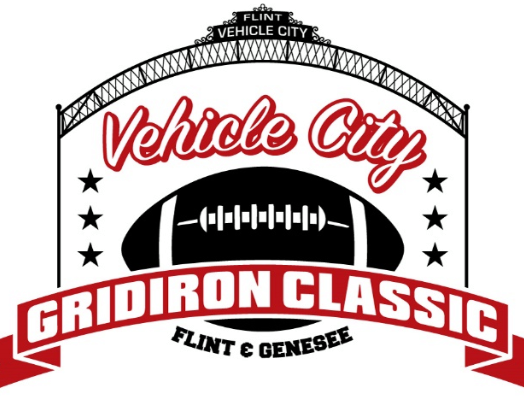 Kettering University's Atwood Stadium will host the fifth-annual Flint & Genesee Vehicle City Gridiron Classic to kick off the 2022 high school football season with two days of doubleheaders, beginning on Aug. 25.
This year's games will feature matchups between intra-county rivals as well as Genesee County schools taking on visiting schools from neighboring counties:
Thursday, Aug. 25
4 p.m. – Grand Blanc vs. Grandville
7:30 p.m. – Kearsley vs. Carman Ainsworth
​Friday, Aug. 26
4 p.m. – Southwestern vs. Swartz Creek
7:30 p.m. – Beecher vs. Nouvel Catholic Central
Tickets are $8 at the gate (free for children 5 and under). Tickets can also be purchased online at GOFan.co for $8, beginning two weeks before the event. Stadium parking is $5.
"We are proud to host the Vehicle City Gridiron Classic for the fifth year and celebrate the great athletes who are excited to play under the big lights," said Dr. Robert K. McMahan, president of Kettering University. "Like Atwood Stadium, this event is a gem for the community where its members come together to share in friendship, laughter and the excitement of cheering on their favorite teams."
"The Vehicle City Sports Committee is once again excited to host eight high schools who will kick off the football season at historic Atwood Stadium in our fifth-annual Vehicle City Gridiron Classic,," said Genesee County Circuit Judge Duncan Beagle, president of the Vehicle City Sports Committee.
"The Vehicle City Gridiron Classic is a great way to kick off the high school football season, and at one of the finest venues for football and other sporting events anywhere in Michigan – Atwood Stadium," said Tim Herman, CEO of the Flint & Genesee Group. "It's also a showcase event of Flint & Genesee that draws hundreds of visitors to our community to experience some of the terrific things that are happening here."
The 2022 Flint & Genesee Vehicle City Gridiron Classic is sponsored by Al Serra Auto Plaza and Dort Financial Credit Union.