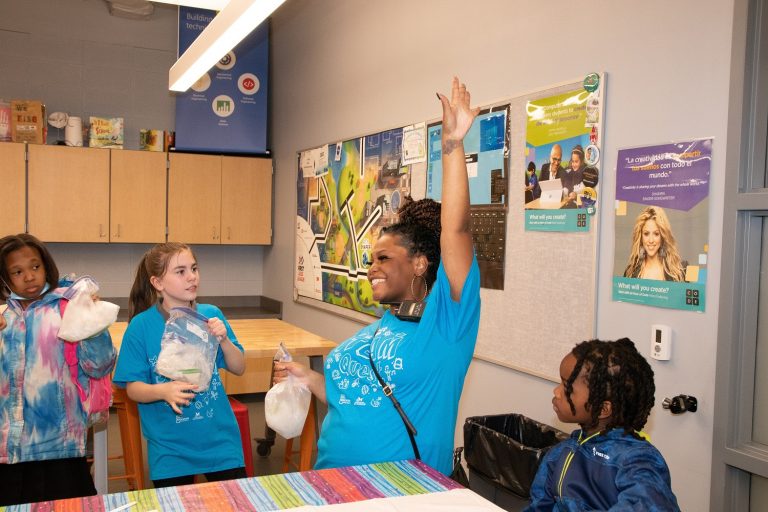 Job fair to be held in downtown Flint Aug. 15
(FLINT, Mich., Aug. 9, 2022) – Have an interest in working with youth? Don't miss the YouthQuest job fair Aug. 15 in downtown Flint. With program ramping back up for the 2022-23 school year, YouthQuest plans to make job offers on the spot for more than 60 learning guide positions.
"This is a great opportunity for anyone who wants to positively impact our area youth," said Leslie Davis, director of Afterschool Education at Flint & Genesee Education & Talent. "YouthQuest provides Flint students with a safe, engaging place to grow and learn in the hours immediately following the school day. Our learning guides play a critical role in the program's success."
YouthQuest is a high-quality afterschool program offered at no-cost to students at Flint Community Schools, Flint Cultural Center Academy and International Academy of Flint. The program offers academic support, enrichment activities, physical fitness and healthy behaviors, nutrition and nutrition education, youth development/leadership and family and community engagement.
Learning guides supervise students in the program and provide learning support and guidance. Employees in this position should be committed to developing meaningful relationships with students and be understanding, patient and attentive to their needs. They also play a role in creating lesson plans and influencing the program's offerings.
"We're looking for people who can bring excitement to the work we do," Davis said. "We bring in a variety of outside experts to lead various activities and clubs, but we also like to incorporate the talents and interests of our staff. If you have a passion for a certain sport or hobby, we want to know about it!"
Learning guides work up to 20 hours a week on weekdays during the school year. The starting rate is $14/hour, with higher rates available to certified teachers. Additionally, staff receive paid holidays for a total of 14 days over the course of the year.
Applicants must be at least 18 years of age, have at minimum a high school diploma and be able to pass a criminal background check.
YouthQuest's job fair will be held from 2-4 p.m. at the Flint & Genesee Group, located at 519 S. Saginaw St., in downtown Flint. Parking is available in the flat lot at the corner of Kearsley and Saginaw Streets; enter code 8815 for free parking.
Job seekers unable to attend the hiring event are encouraged to apply and submit their resume at flintandgenesee.org/careers. For a direct link to the job listing, click here.
About YouthQuest
YouthQuest is a high-quality, research-based afterschool program offering educational and enrichment activities that engage young minds. The program is administered by Flint & Genesee Education & Talent, a division of Flint & Genesee Group, with support from the Charles Stewart Mott Foundation and 21st Century Community Learning Centers. For more information, visit www.yquest.org.