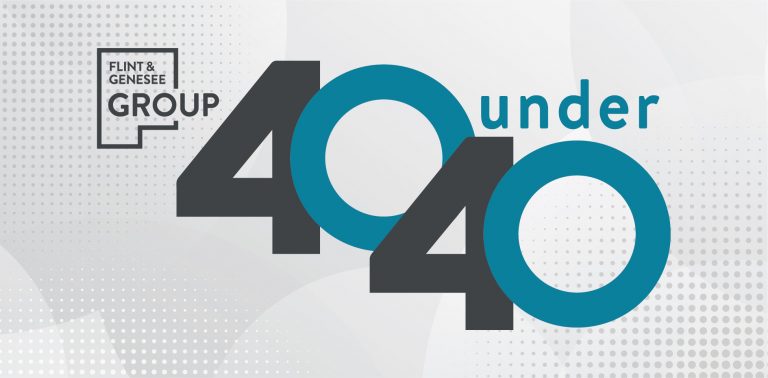 Nominations sought for 40 young professionals driven by success, motivated by challenges
The Flint & Genesee Group is seeking nominations for the region's first-ever 40 Under 40 program. The 40 honorees will be revealed publicly as exceptional leaders through profiles published in the September-October edition of AND, the Group's bimonthly business magazine.
"40 Under 40 recognizes rising professionals, entrepreneurs and influencers that are helping to shape the future of Genesee County," said Group CEO Tim Herman. "The program distinguishes the region's young professionals who are making a difference in local companies, organizations and the community.
"The honorees will represent a new generation of talented professionals who are working diligently to help make Flint & Genesee a great place to live, work and play."
Nominations for 40 under 40 are due via online submission to the Group by 5 p.m., June 17. Honorees will be selected by a committee comprised of local business and community leaders.
To be eligible:
Nominees must be 39 years or younger, as of December 31, 2022.
Nominees must spend the majority of their work time in Flint & Genesee; or, if employed outside of Genesee County, must hold a leadership position in a local community organization and be a resident of Flint & Genesee.
Nominees must be an owner, executive, manager, professional or person with significant influence.
Self-nominations are allowed. However, self-nominators must provide a letter of support from the president/CEO or direct supervisor from their employer. Self-employed individuals must provide either a letter of support from a professional reference or client.
Nominations must be submitted online at flintandgenesee.org/40-under-40/.
For questions about the Group's 40 Under 40 program, contact Brianna Mosier at .