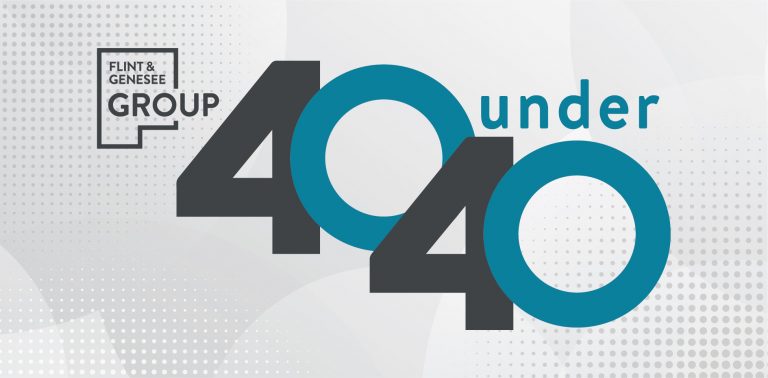 Thank you for your interest in nominating a 40 under 40. Unfortunately, the submission deadline has past. 
The Flint & Genesee Group's 40 under 40 program recognizes

the many

outstanding young professionals in Flint & Genesee who are excelling in the workplace and in the community through their leadership roles. They are shaping the region and paving the way for what comes next.
These 40 honorees, under the age of 40, will have big ideas, dreams and visions for their companies or organizations, and our community. They are driven by success, motivated by challenges and are role models for their peers. Together, they represent a new generation of "movers and shakers" who are working diligently to help make Flint & Genesee a great place to live, work and play. 
Honorees will be publicly recognized as exceptional leaders through published profiles in the September-October edition of AND, the region's bimonthly business magazine. News will also be shared in the Group's social media channels and email newsletters, and with the local media. 
Nominations for 40 under 40 are due via online submission to the Flint & Genesee Group by 5 p.m., Friday, June 17, 2022.
[PLEASE NOTE: Multiple nominations on behalf of an individual are not necessary. Selections will be based on the quality of the nomination, not the quantity of forms received. Nor will an honoree be selected on the basis of a popular vote tally.]
To be eligible:
Nominees must be 39 years or younger as of December 31, 2022.
Nominees must spend the majority of their work time in Flint & Genesee; or, if employed outside of Genesee County, must hold a leadership position in a local community organization and be a resident of Flint & Genesee.

Nominees must be an owner, executive, manager, professional or person with significant influence.

 

Self-nominators must provide a letter of support from their president/CEO or direct supervisor.
---